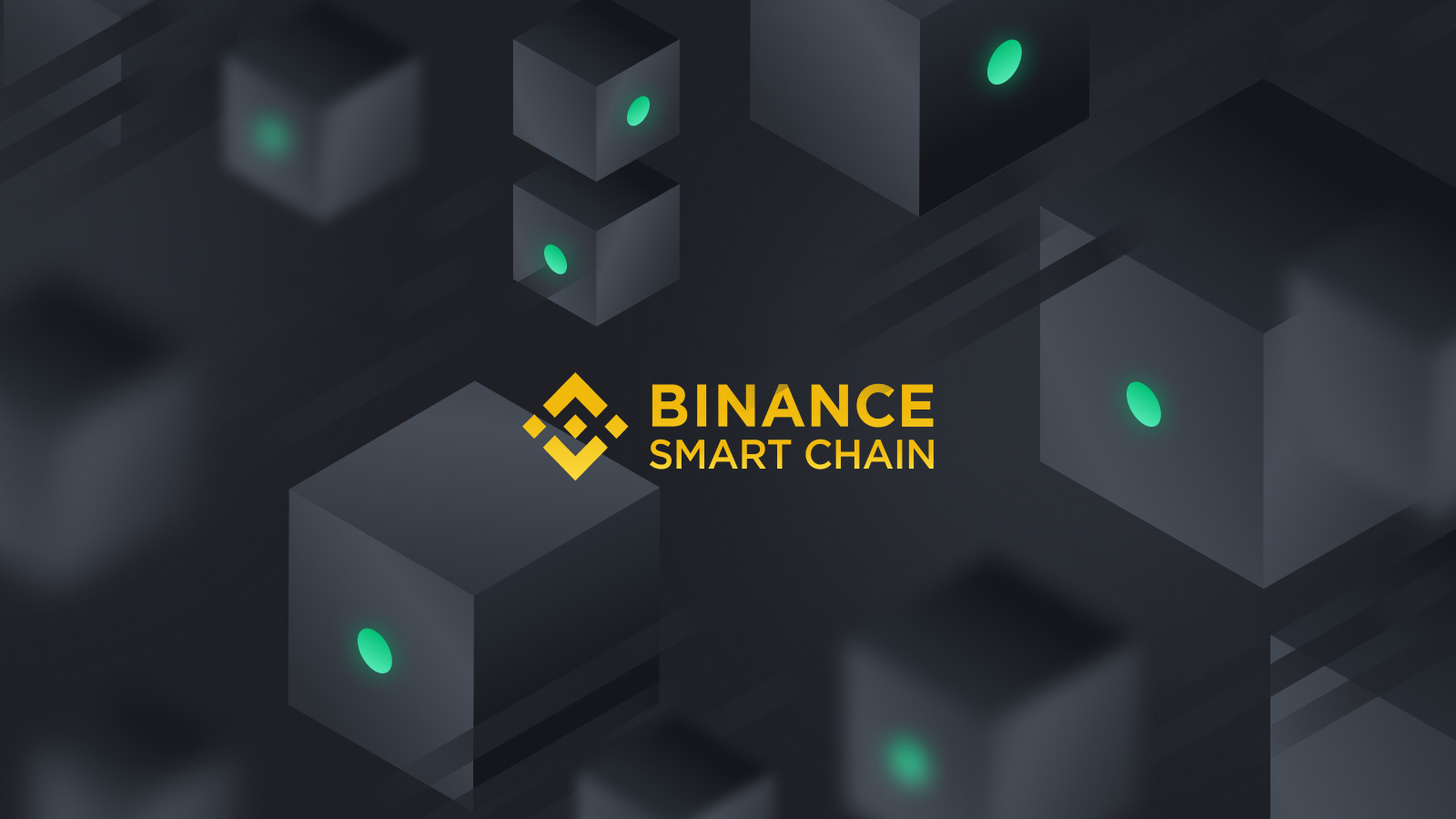 Binance Smart Chain (BSC) is a blockchain network built for running smart contract-based applications. BSC runs in parallel with Binance's native Binance Chain (BC), which allows users to get the best of both worlds: the high transaction capacity of BC and the smart contract functionality of BSC.
Advantages
Great liquidity
Automatic price governance, thanks to DEFI technology like Pancake Swap
Low transaction fees
Fast
​​​​​How to get TFT on PancakeSwap
You need to have a wallet configured for Binance Smart Chain, either via MetaMask (browser extension and mobile app) or on Trust Wallet (mobile only).
You will need BNB in that wallet to cover transaction fees. Low amounts are sufficient, as the average transaction on BSC does not exceed 0.5 USD.
Go to PancakeSwap Exchange and wait for TFT to appear. If it does not appear, open select token dialog, paste TFT Contract address (0x8f0FB159380176D324542b3a7933F0C2Fd0c2bbf) and click checkbox "I Understand". This may take a few seconds.
Please note, it is very important to use the official contract address: 0x8f0fb159380176d324542b3a7933f0c2fd0c2bbf. Do not use links or contract addresses from unverified sources!
Click checkbox on the security warning popup.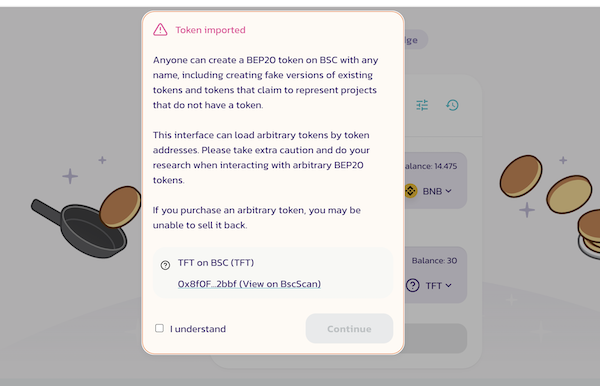 That's it! You can now swap any token on binance smart chain (supported by the pancake swap) for TFT.