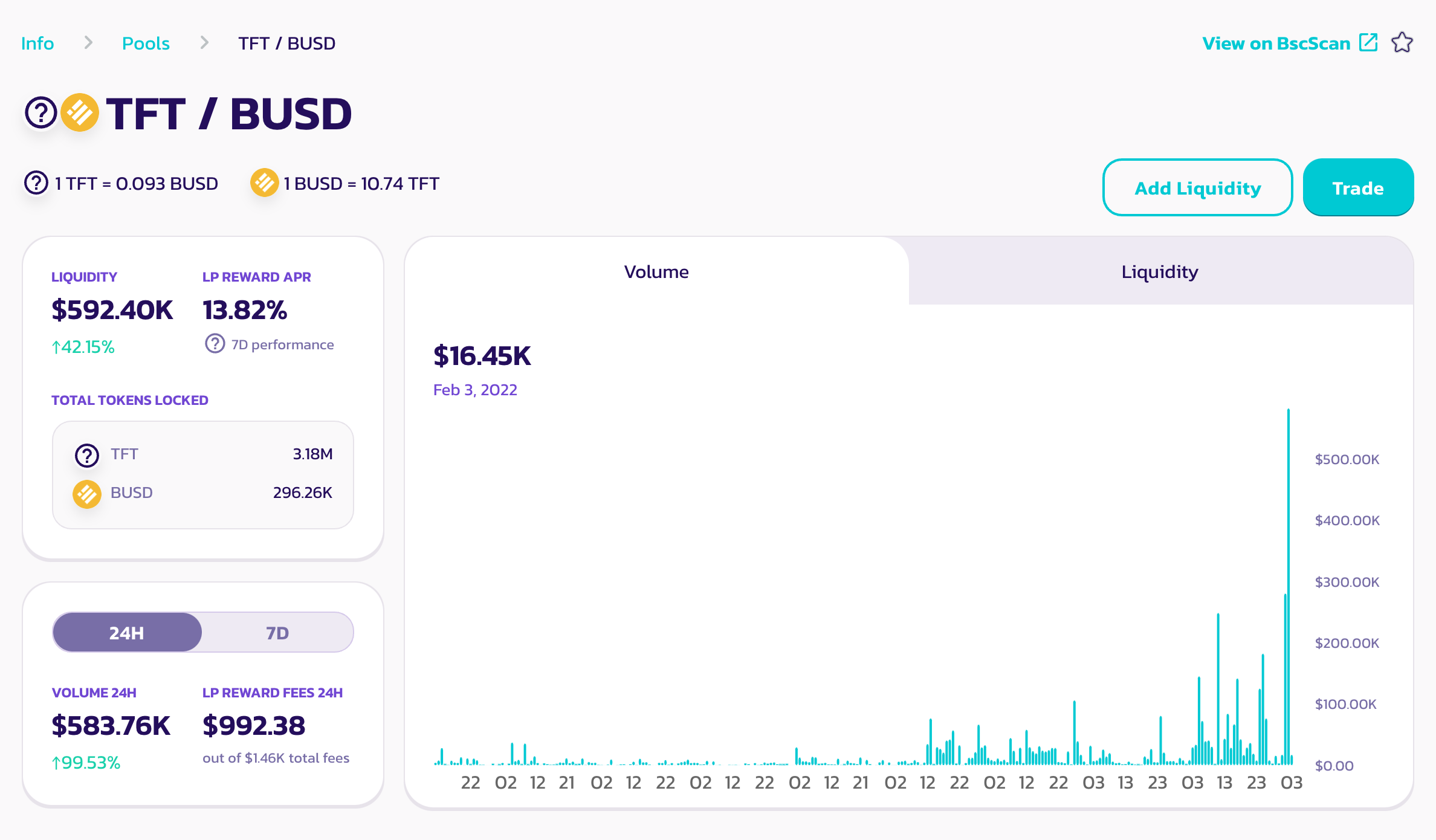 How to use pancake swap to see info about liquidity
I was trying to figure out how to see performance of a liquidity pool, I found some interesting links.
This gave me a lot of useful info.
info about volume see above

At current moment there is 13.82% yield (APR = reward per year in percent) calculated over 7 days.

you can switch between daily and 7 days.

info about size of liquidity pool see below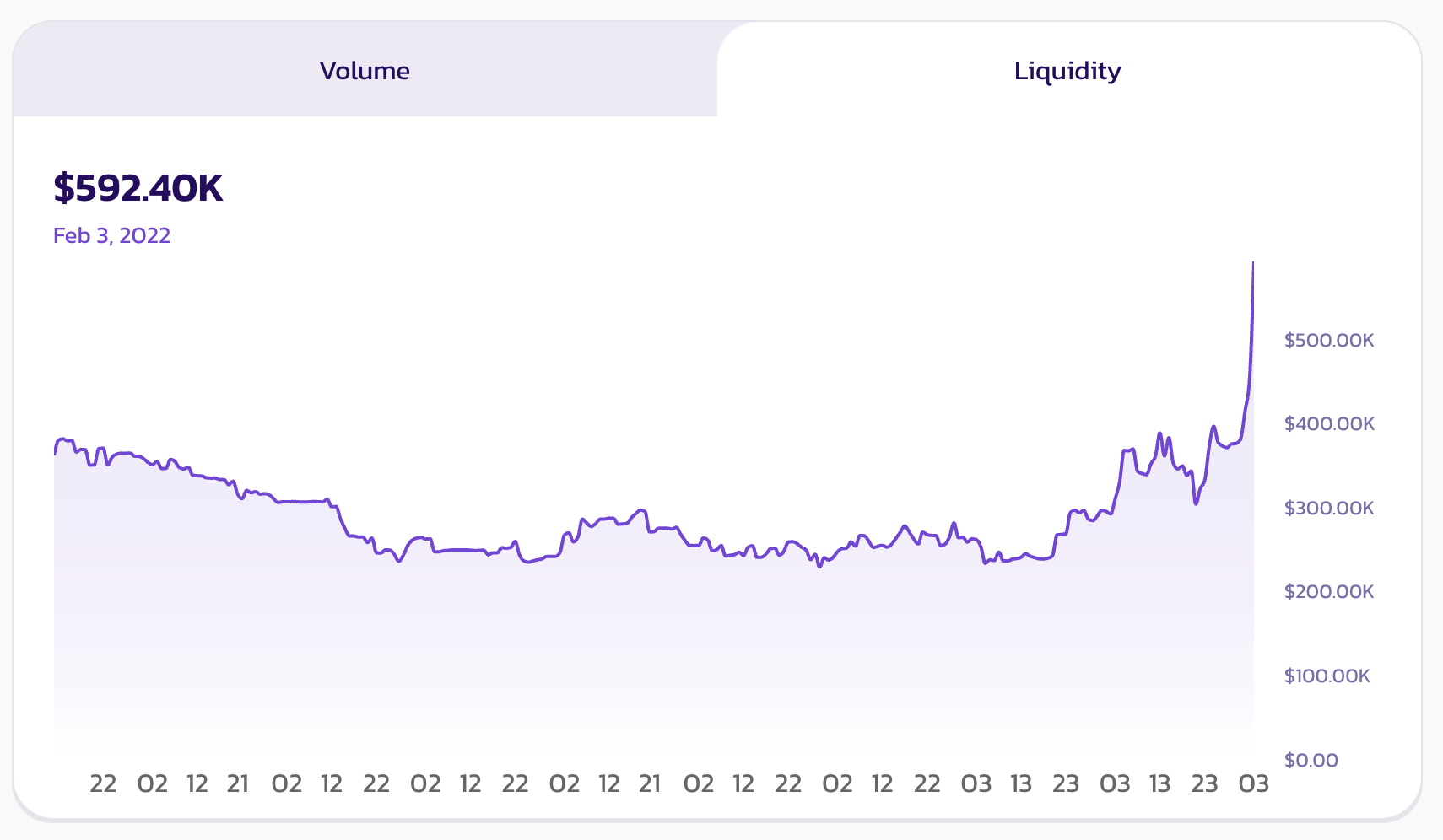 Trade Link
There is the trade button if I click on that one I can use pancake swap,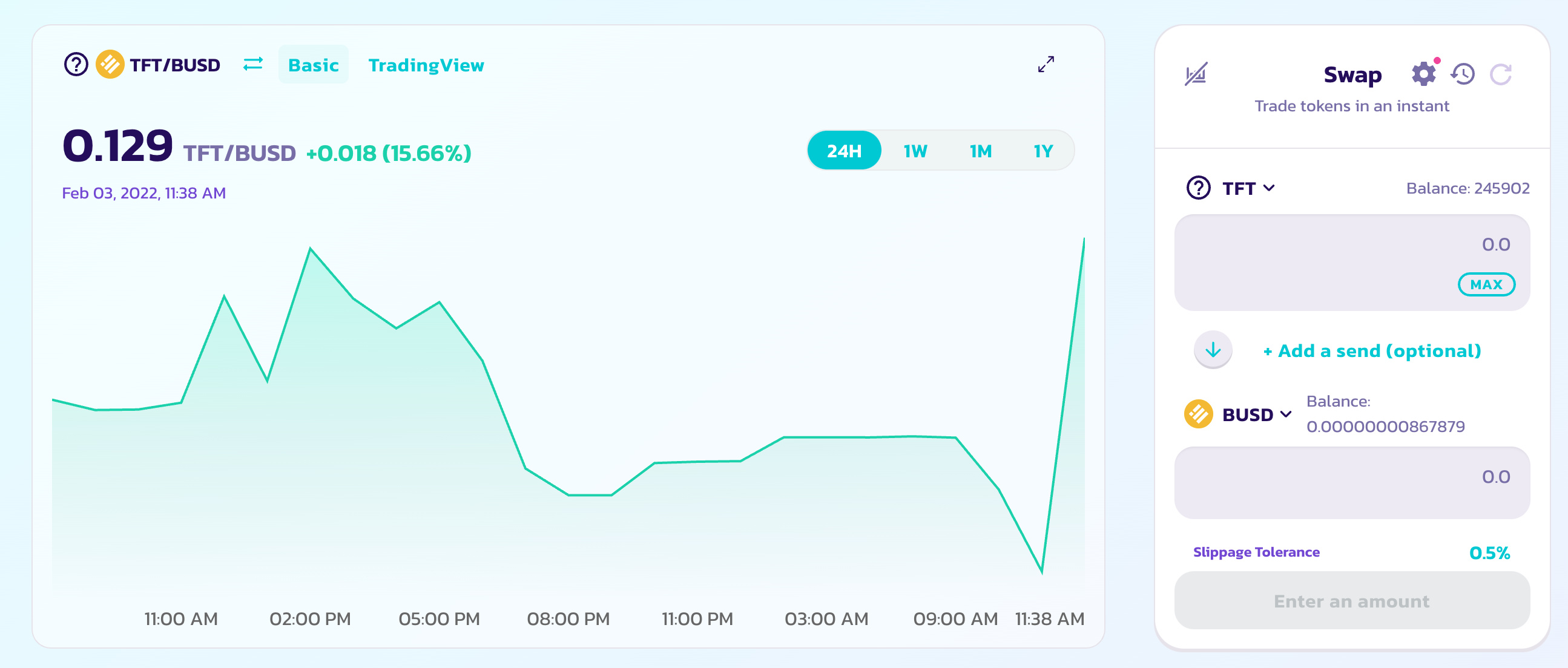 Personally I like this, didn't know this is possible on pancake swap, easier compared to an exchange for sure.
IMPORTANT: NR's ABOVE ARE JUST SCREENSHOTS AT THE MOMENT OF WRITING, FOLLOW THE LINKS FOR UP TO DATE INFO