ThreeFold Grid 3.0
ThreeFold grid is a blockchain powered network of compute, storage and network capacity.
Since 3.0 all farming, billing, utilisation tracking, identity, provisioning is managed through a blockchain called TFTChain (based on Substrate).
Together (farmers, threefold coders, threefold partners, our community) we are creating the first peer2peer cloud in the world with support for any application (which is linux compatible).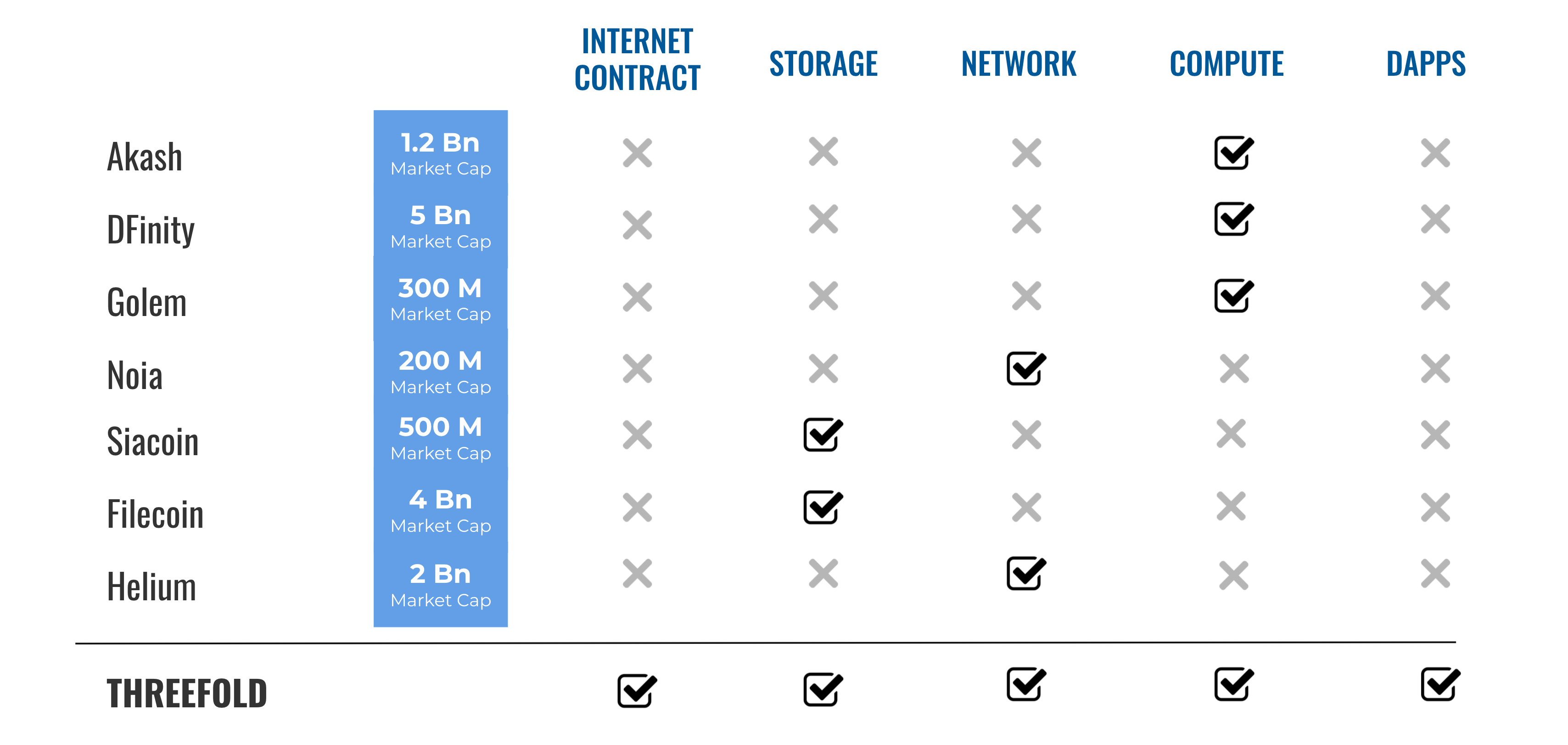 The TFGrid 3.0 supports compute, storage and network workloads.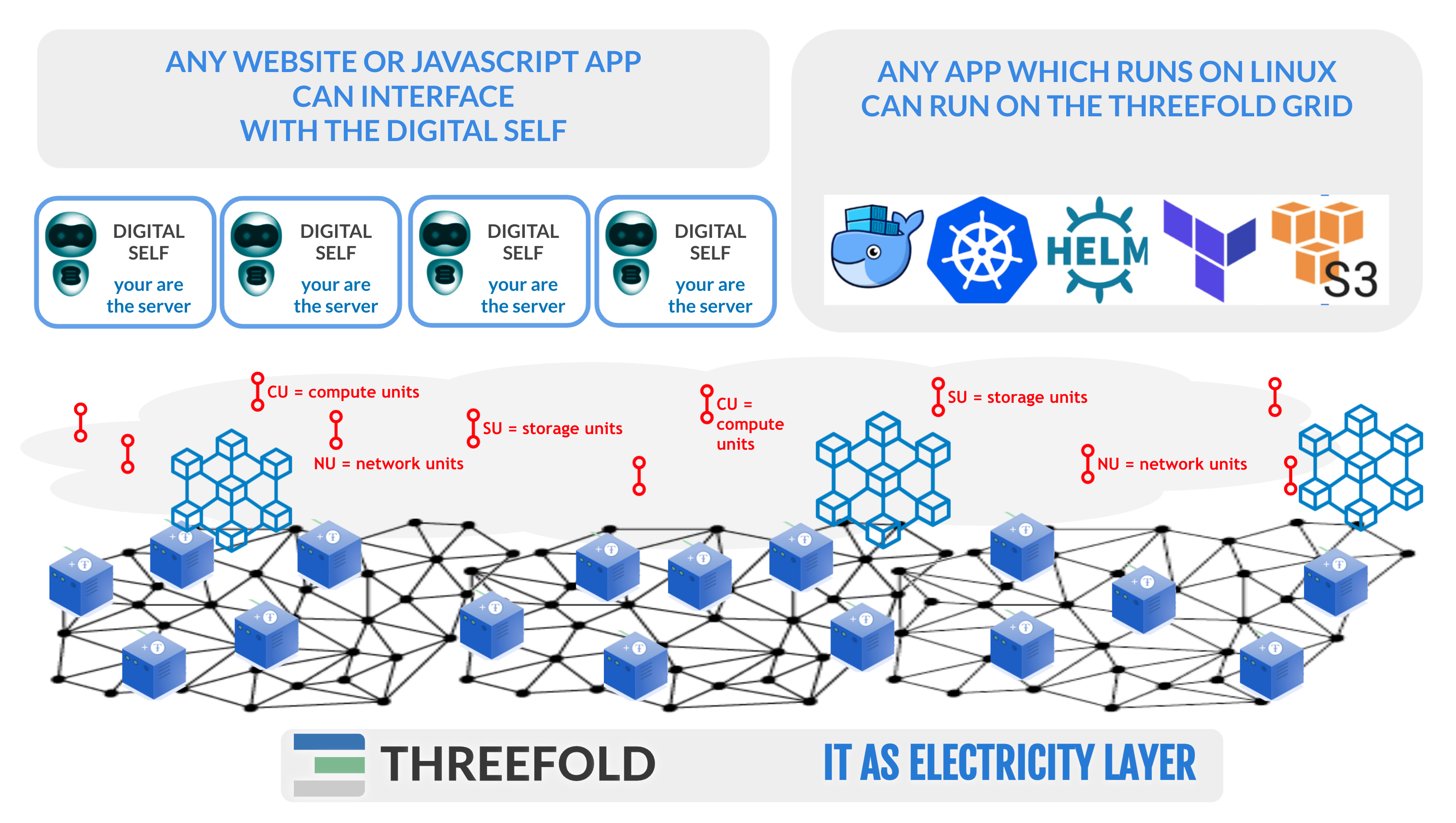 Compute
kubernetes/docker compatible
supports IAC (Ansible, Terraform, Helm, …)
support for virtual machines (linux)
Storage
deduped virtual filesystem for our Virtual Machine & Containers (no more images)
quantum safe storage system (never lose data, auto repair, over multiple locations, …)
zeroDB = low level storage database (key value) on SSD and HD.
Network
planetary network: peer2peer and end2end encrypted
z-net: overlay network between VM, Kubernetes Nodes, Containers, … (encrypted, fast, P2P)
web gateway: proxy between internet and the workloads inside the TFGrid
2 main components make this possible: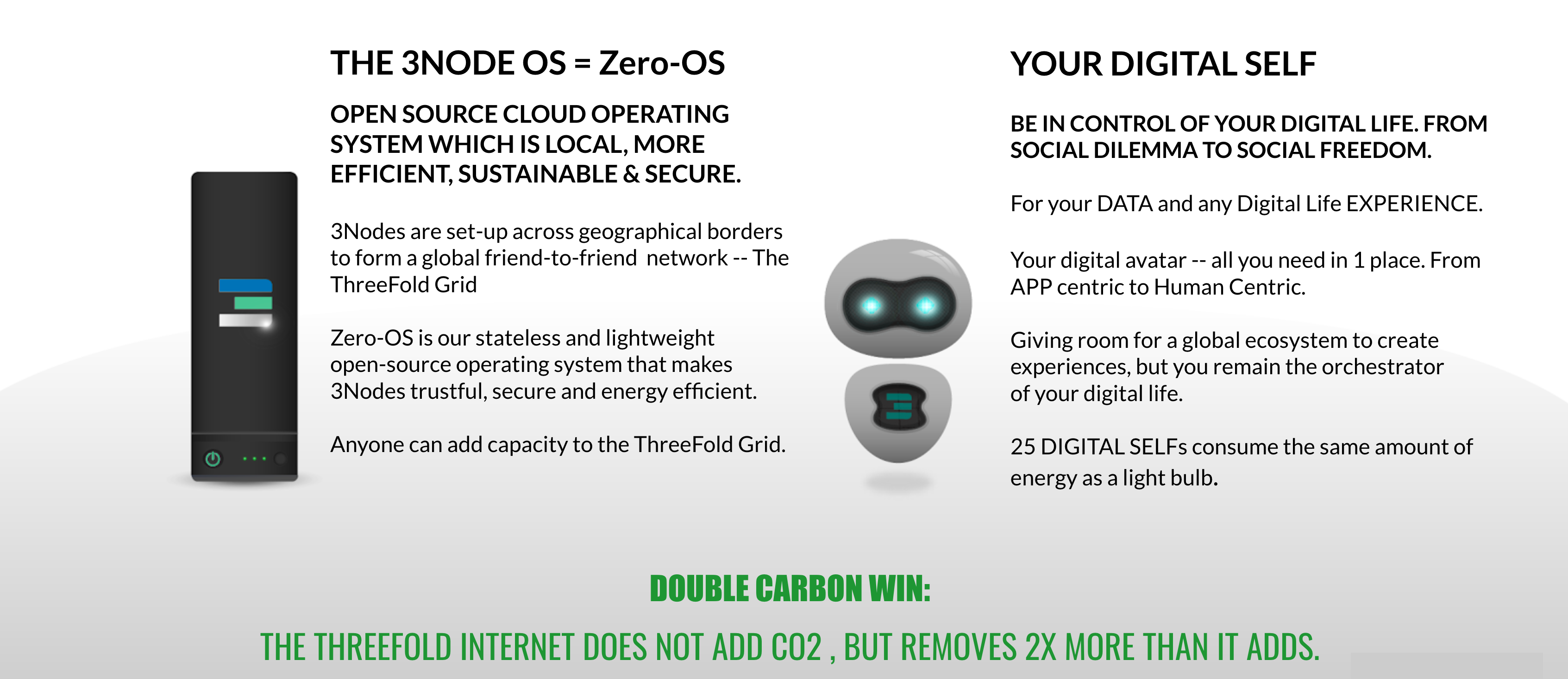 The digital self is only usable for now by partners who build applications on top. H1 2022 we expect the digital self technology to be available for all of us.
Internet Smart Contract for all your IT requirements
Through the blockchain TFChain and reliable message bus (RMB) you deploy your compute, storage and network workloads on the TFGrid.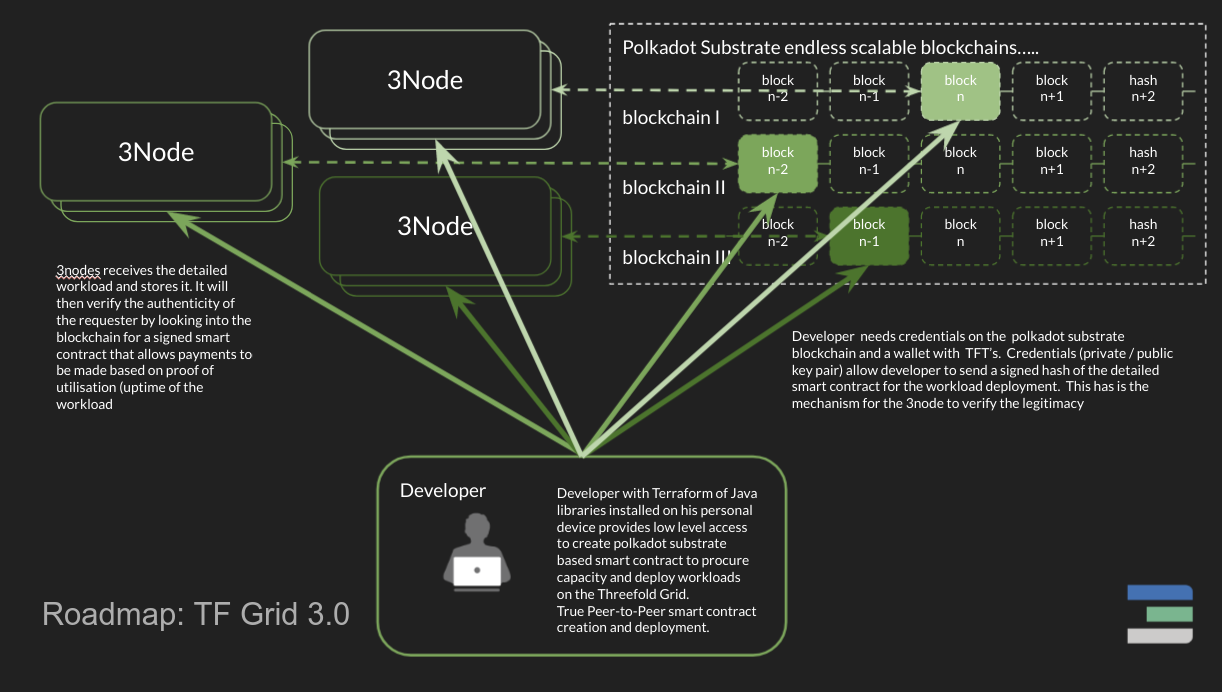 The used capacity is measured on an hourly basis and billed. Pricing is in line with amount of TFT you have in your account. E.g. if you have 12 months worth of TFT in your account in relation to the last hour used capacity you get 40% discount, 36 months results in 60% discount. This automatic discount system rewards users who pre-purchased their cloud needs.
what is new in TFGrid 3.0