Hey guys,
I did a quick calculator for users to know how much TFT they need in their wallet to get the % discount for a given period of time.
Rationale: For example, if you need 100 TFT for the 60% discount, and you have only 100 TFT in your wallet, the minute the deployment is charged by the grid, you go below the 60% discount threshold, and loose the discount. This calculator tells you how much TFT you need to have the discount for a chosen period.
EDIT: New version: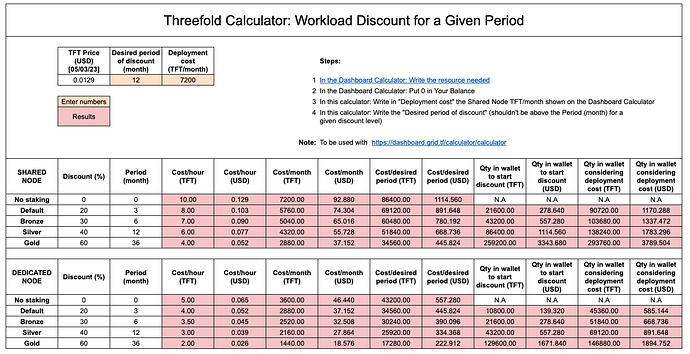 This takes into account that the user spends TFT during deployment.
This way, the user benefits the full discount during the whole period desired.
---
This is a simple Google doc spreadsheet. If the community likes the idea, we could simply add it there: