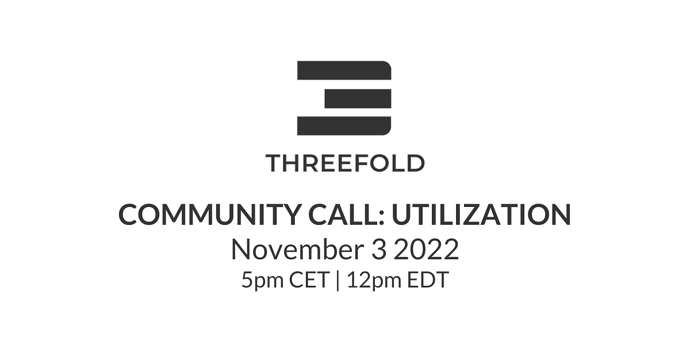 Friends, as we've shared, there will be a call tomorrow focused on Grid Utilization! @scott & @weynandkuijpers will host, take you through key utilization opportunities, share insights, and answer questions.
Call Details
When: Thursday November 3rd, 17:00 CET (12pm EDT)
Where: Call Link
If you have any questions you would like to be covered, please reply to this post asap or bring them to the call itself.
The call will be recorded, for those who cannot attend live.
This call is part of a series of detailed calls in which we aim to go deeper into different specific areas of the ThreeFold project. The first call, pertaining to general updates, was held last week, and its recording can be found here! The following editions will be announced in due time, so stay posted!