Hey guys,
I'm running into some weird erros after performing firmware updates of hardware components on a Dell R620 maschine.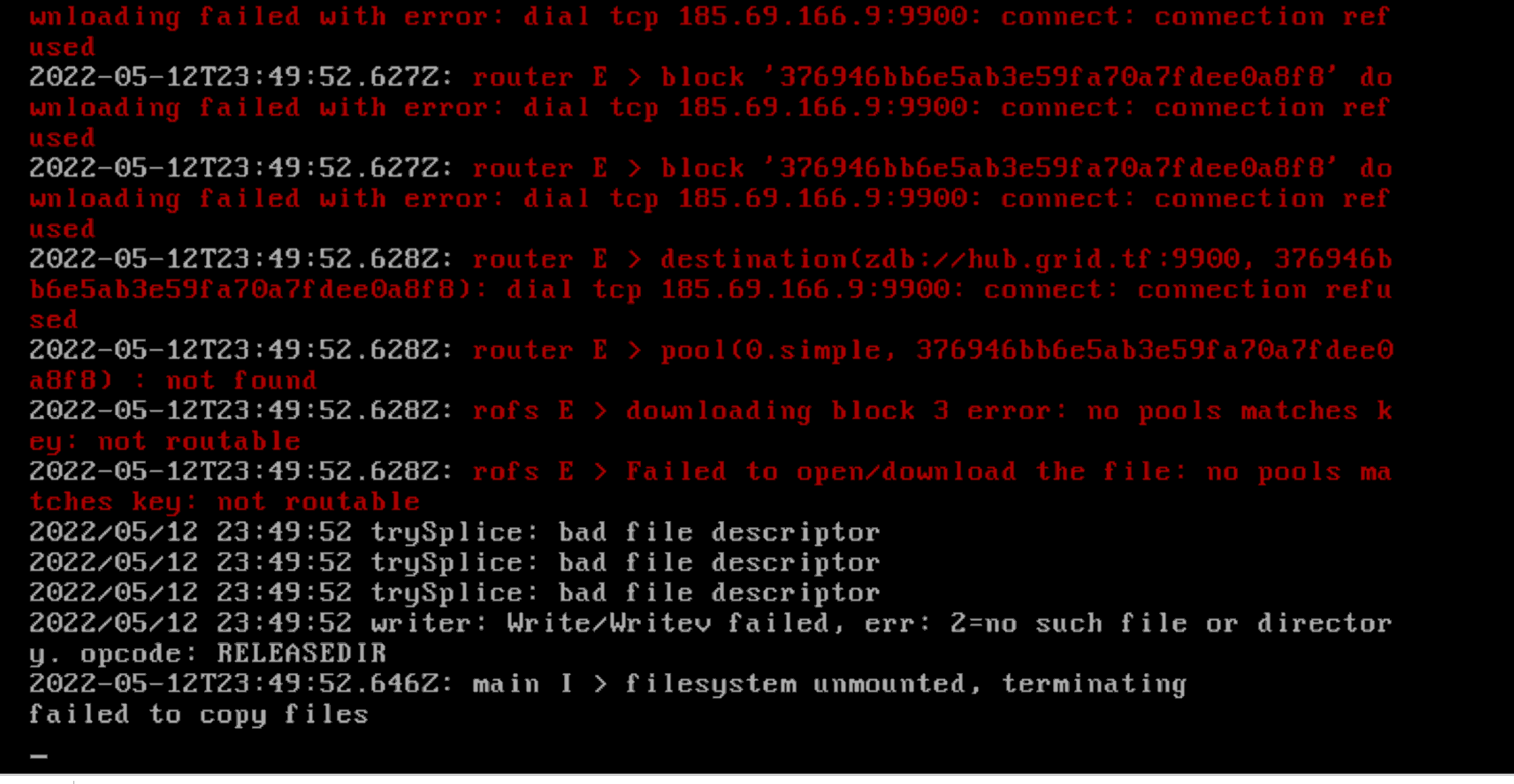 The server was running fine for a couple of weeks (nearly 2 month). BIOS, iDrac/Lifecyclecontroller and RAID-Controller was up-to-date. I used the lifecylce controller to update other components (NICs, Power-Units, etc.). Updates weren't even necessary but I wanted them to be done anyways.
After the update I am unable to boot ZOS (see screenshot above). For troubleshooting I disabled lifecycle-controller in BIOS… same error. I am running 8 other maschines on the same site using the exact same settings and network surroundings. These Servers are running fine. Networking issues is definitly not the reason for the error. While booting i can see that the image is downloaded successfully. I don't get it. There were no changes made on any storage components (Raid-Controller or SSDs).
No idea what to do! Anyone could help?