Last month, we started back up with AMA's and Community Calls. We had some nice sessions but we noticed that people prefered to ask questions either on the forum or in our chats and get more real-time feedback / answers rather than waiting for a bi-weekly call. So, we've decided to rework the series a bit: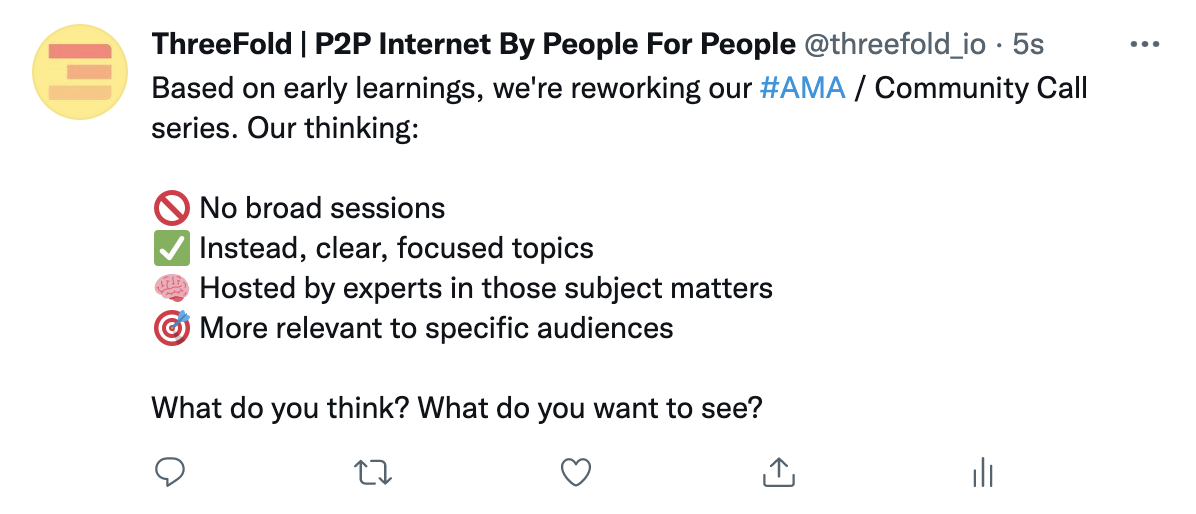 We believe that taking the approach of doing more specific calls will end up bringing a lot of value for folks and producing a lot of great content for our growing library.
What about you? Do you think this is a good direction? What types of things are you curious to learn more about?
As a note, the next call data is TBA based on feedback and getting sessions defined, scheduled, and well-organized.