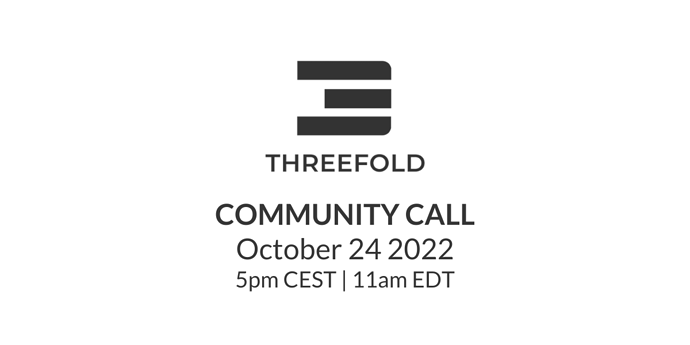 Friends, it's due time!
This update will be a general session touching on a wide array of topics related to latest ThreeFold developments, the current status of things, and what's upcoming. Join in to get caught up!
A series of more detailed calls will follow in which we will go deeper into specific areas. These will be announced tomorrow (edit: asap).
Call Details
When: Monday October 24 5pm CEST
Where: Call Link
Ahead of time please read this status update from @kristof.
If you do have any questions, please reply to this post by 11:59pm CEST on Sunday October 23rd by replying to this post.
The call will be recorded, for those who cannot attend live.