Please point me there.
Thanks
We look forward to that!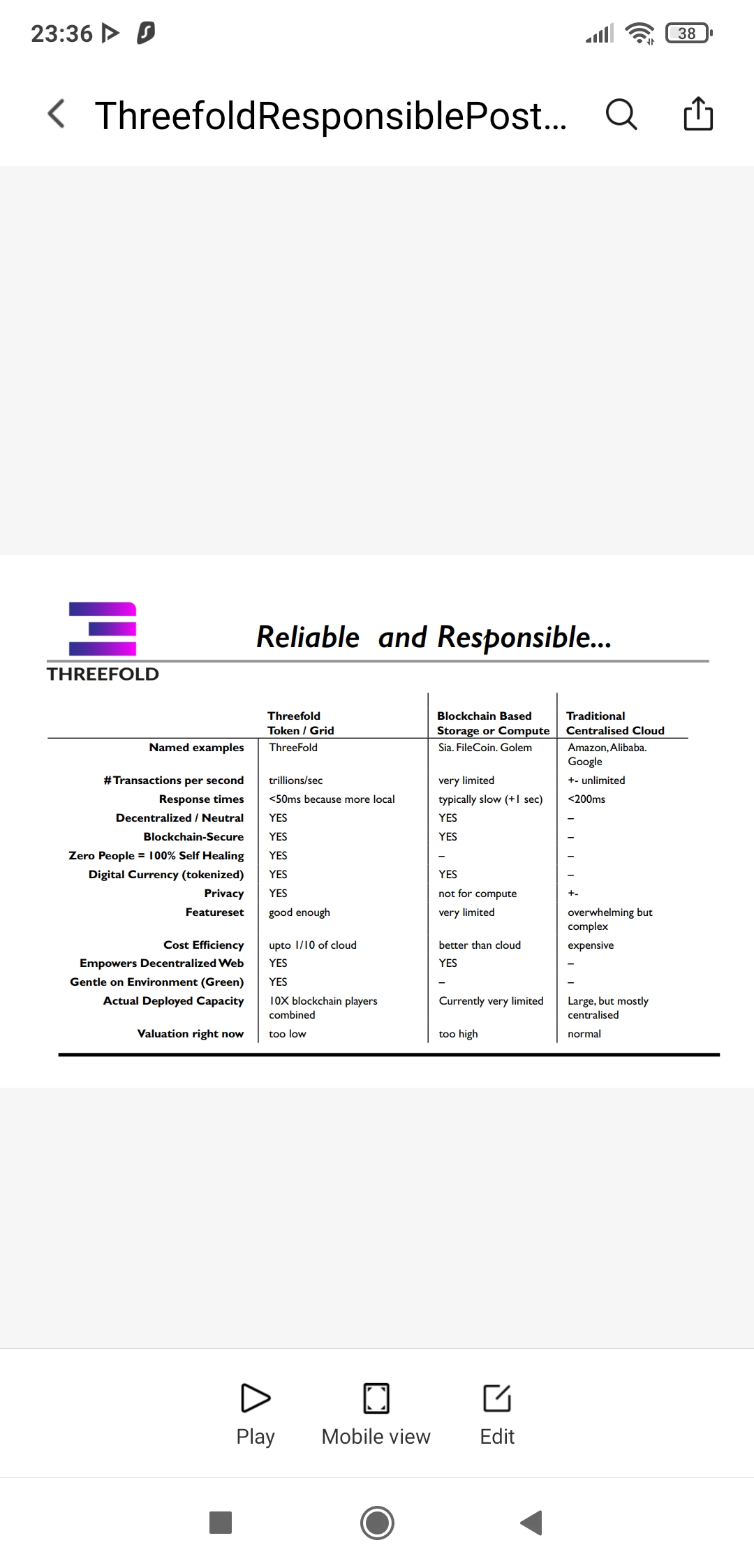 First draft to be put over the titan Infront of the payment section of the roastery… Every one will see it!
Feedback please
Peace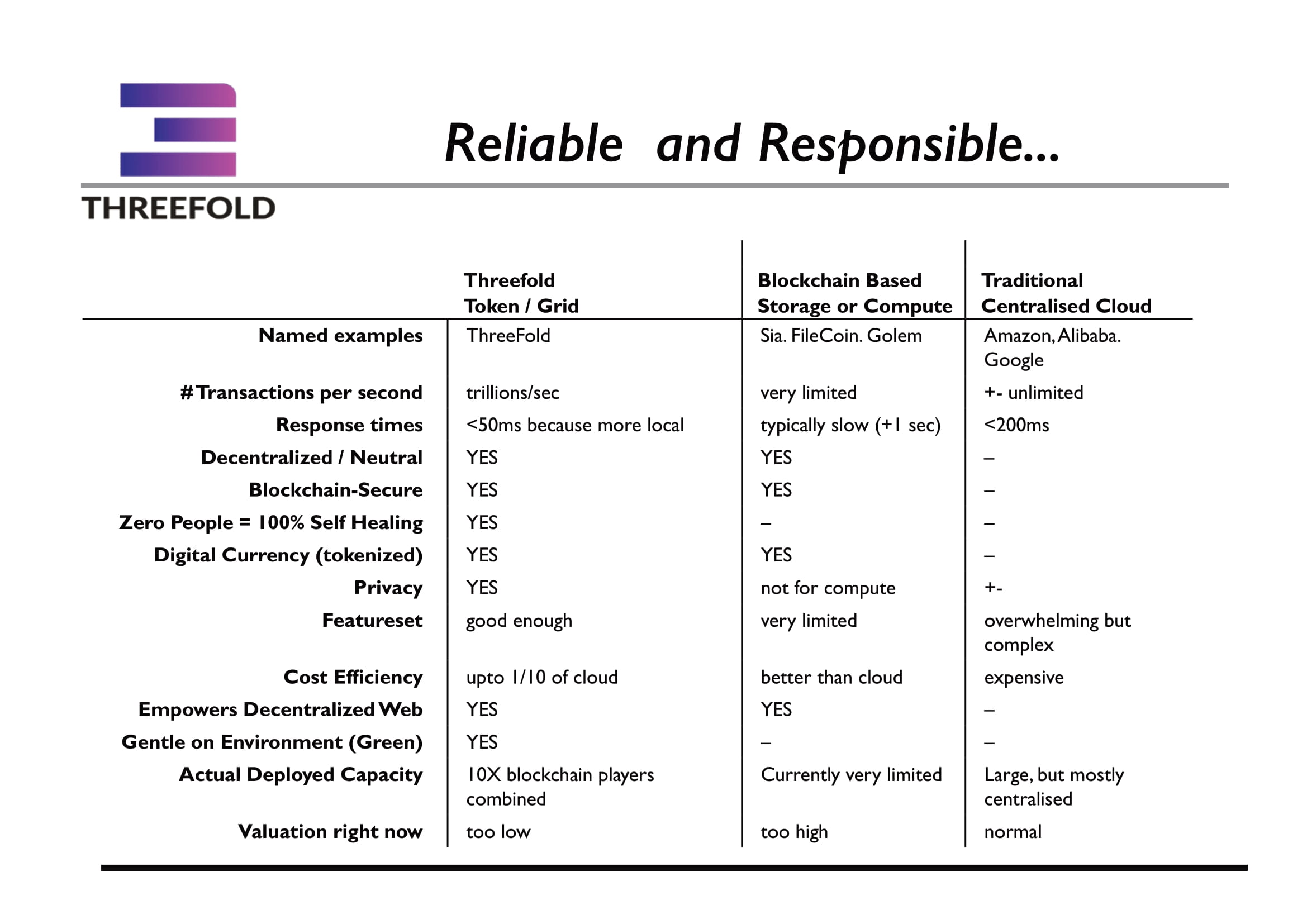 Hopefullly now we have it in a scale people can see!
Besides ofthe Nutrition facts, we need a cool tag line
Peoples internet sounds toooo much from the China comunist party.
In any case, feedback is appreciated
Thanks
Daniel
PS: where we have - its possible to writte NO?
That's great.
I must say I also like the idea of having on Nutrition Facts that is focused solely on Threefold. This picture above is great but it takes some time to read and it has a lot of information. A version that focus on Threefold could be easier to share and read.
Just a thought.
The solely Threefold version could state
Internet Contract
Storage
Network
Compute
DAPPS
100% Self Healing
Digital Currency (tokenized)
Carbon negative
Privacy
Cost Efficiency
Blockchain Secure
Proof-of-capacity
Proof-of-stake
Proof-of-utilization
---
Excellent project.
Hello Mik,
We can certainly re do it like that.
I just wanted to be sure normal people can understand why this project is better and why is a great idea to chip in
If we take this as you mention, the tag line next to the Nutrition Facts must be SHORT nd to the point
There is where i have the problem
Must be resume and eye catching.
Meanwhile theyare paying i can digg into every point…and make case on why people should look into the project.
2 or tree words gents
What thye would be??
Gracias for chipping in
Hello there
Yes it does, im reading and looking into the deep dives. These answer many things!
Cheers
Daniel
Everywhere
Energy efficient
Simple to use.
Those are really good. It makes me think of this youtube video from Threefold:
A New Internet for Everyone. By Everyone. Everywhere.
---
This line on top with the logo on top left, the "nutritional facts" under and the name Threefold.io in letters at the bottom, what do you guys think, @Azores.crypto @azores? Here's a sketch/basic idea:
---
---
"Threefold_LOGO +
A New Internet for Everyone. By Everyone. Everywhere.
Nutritional Facts
Storage
Network
Compute
100% Self-Healing
Internet Contract
DAPPS
Digital Currency
Privacy
Carbon Negative
Proof-of-Stake
---
---
There were go.
It start to resonate better in every shot!
Will present something soon!
I really need someone to provide the PSD files of the logo guys.
Thanks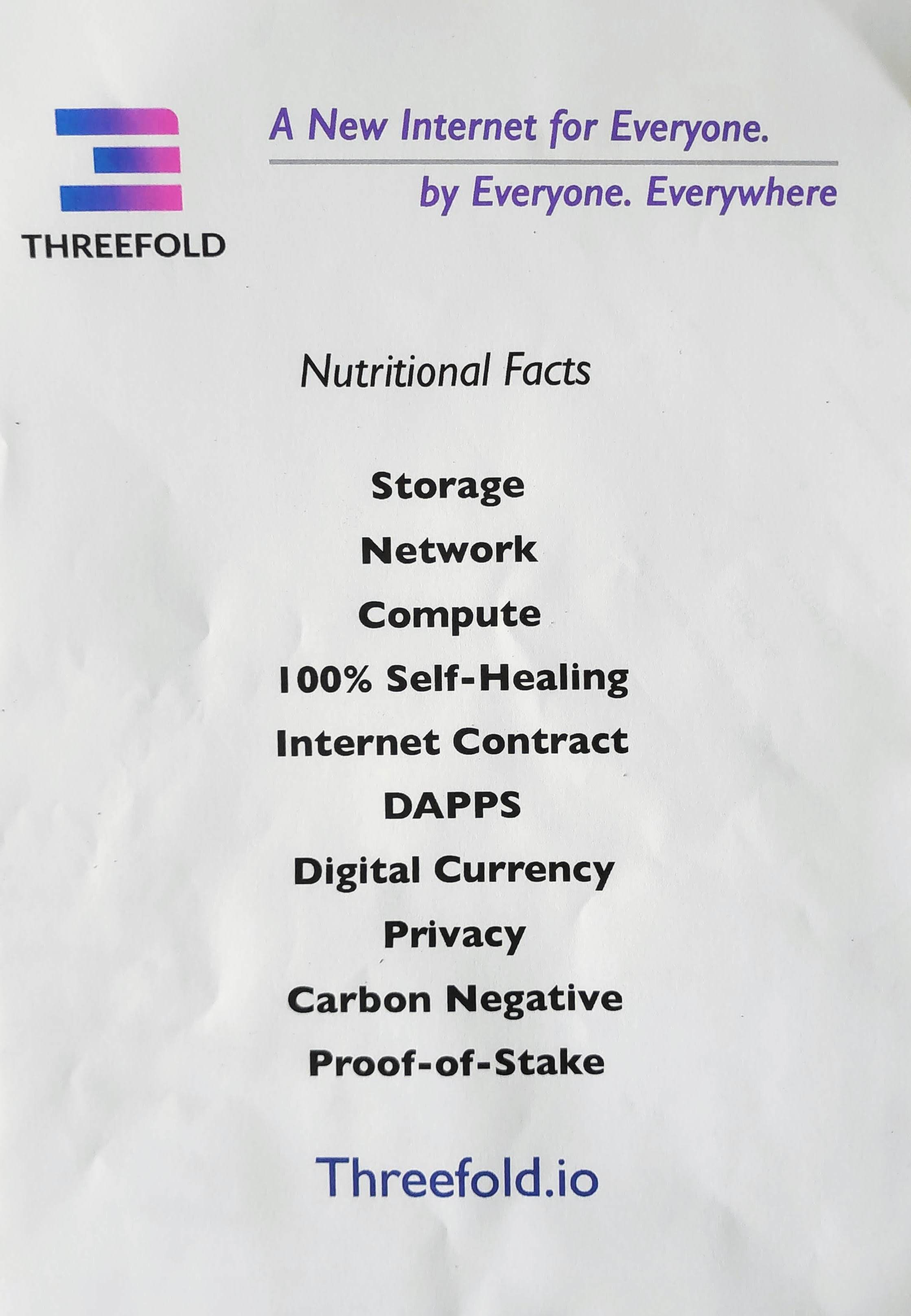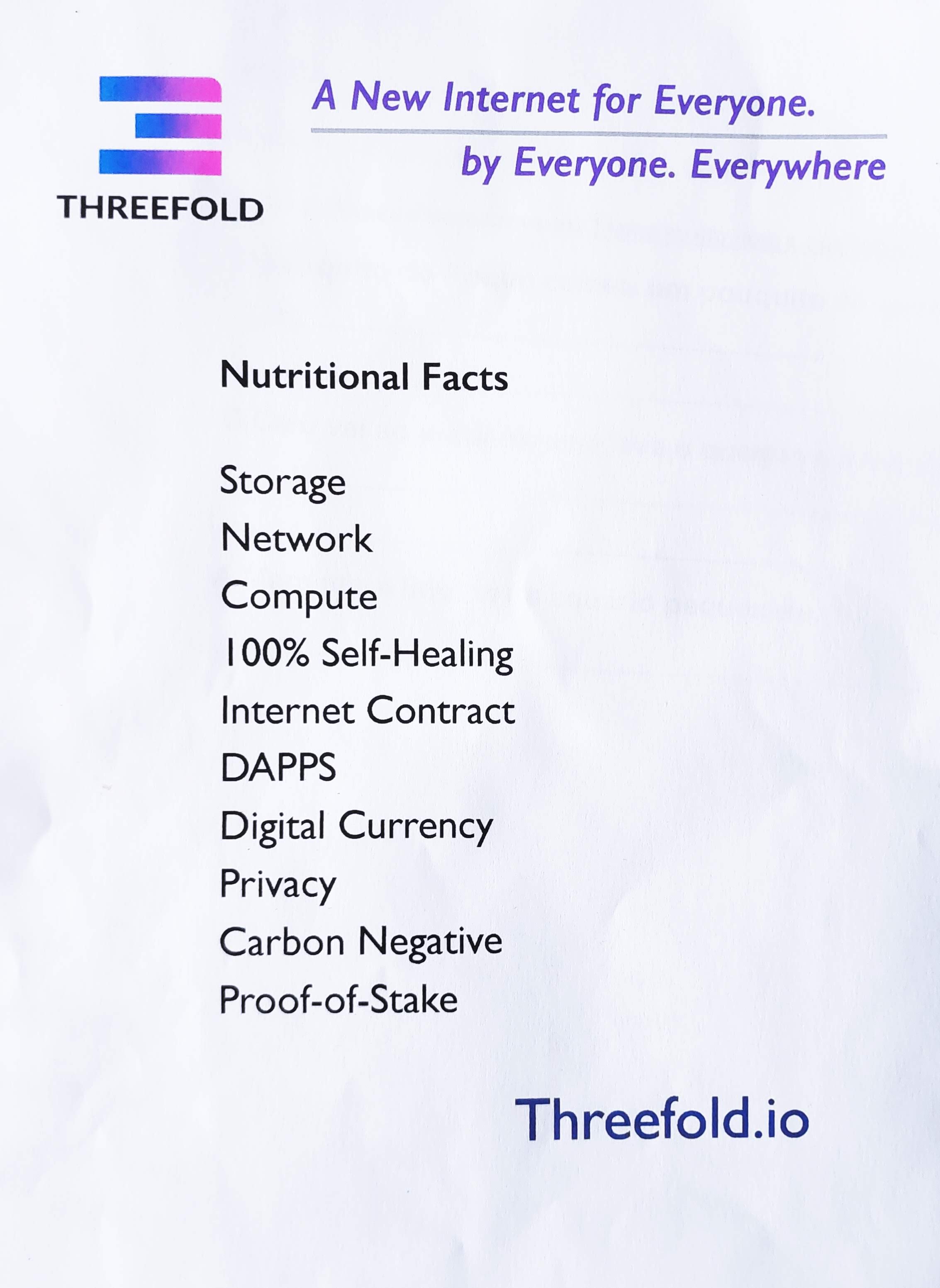 Here we go, please anyone has any idea over the lay out, or i just choose for everybody?
Far better to wirtte here from the PC…than the phonE
Cheers
That's really good.
Do you think you could have something similar to the original bitcoin poster? With 100% at the right of the attributes and some "box" around it all.
---
"Threefold_LOGO +
A New Internet for Everyone. By Everyone. Everywhere.
Nutritional Facts
---
Serving Size: 24 hours a day
Serving per Container: 365 servings
---
Amount per Serving
Storage ___________ 100%
Network ___________ 100%
Compute ___________ 100%
Self-Healing ________ 100%
Internet Contract _____ 100%
DAPPS _____________ 100%
Digital Currency _______ 100%
Privacy ______________ 100%
Carbon Negative _______ 100%
Proof-of-Stake _________100%
---
---
You can see I removed the 100% in front of self-healing as it is now showed on the right!
We're getting there! Great work.
Maybe add "Decentralized" and "Hosting". I'm not sure about "internet contract", is that a term used in ThreeFold? Do the devs want it portrayed as a digital currency? Is there a more eloquent way of saying "actually has a use case and exits for a reason"?
OK you have some good points here. Yes they use the term internet contract and digital currency, but yes we can use other words/concepts (Check @weynandkuijpers 2 pictures in a post above).
I try to keep the list to 10 or so, so it doesn't take an hour to read.
What about this?
Storage ___________ 100%
Network ___________ 100%
Compute ___________ 100%
Hosting ___________ 100%
Self-Healing ________ 100%
Decentralized ________ 100%
DAPPS _____________ 100%
Utility Token___________ 100%
Real-World Application __ 100%
Privacy ______________ 100%
Carbon Negative _______ 100%
Proof-of-Stake _________100%
The thing is we could go on forever; NFT, web3, web2, metaverse, etc.
Good to have people brainstorm on this.
*I edited the post.
Yes I think actually this is a bit limiting. How do we portray ThreeFold as an infinite-possibility solution for any digital workload? I would also re-order some of the facts.
Decentralized _____________ 100%
Peer-to-Peer ______________ 100%
Storage __________________ 100%
Compute _________________ 100%
Network __________________ 100%
Any Digital Workload ________ 100%
Utility Token _______________ 100%
Privacy ___________________ 100%
Self-Healing _______________ 100%
Carbon Negative ___________ 200%
Real-World Application ______ 100%
Or maybe ThreeFold doesn't make sense for a Nutrition Facts style concept. Are we trying to fit a square peg into a round hole?
@azores @Azores.crypto Are we tied to the Nutrition Facts concept?
Does anybody remember this concept?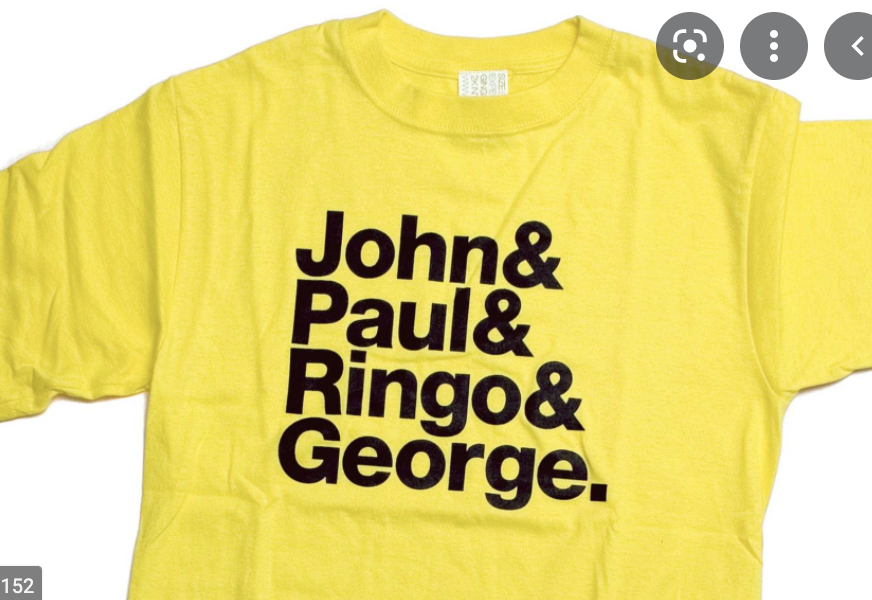 I don't want to make things more complicated than is needed. Just spitballing here but … we could do:
Decentralized&
Peer-To-Peer&
Private&
Secure&
Scalable&
Affordable&
Regenerative…
Internet.
If not I recommend we go with something like I stated above although it's not perfect.
I do like this better than the 100% stuff.
HEllo guys!
My 2 sats here. To make it equal to the BTC version is a tool that would be use in crypto bars.
Remember that from MY VIEW (stress on the fast understanding from people, real use cases, help your self make a better world and get for it!
The idea on this poster is to have a basic thing, that can deploy in many spaces.
And of course is not written in rock, since is infinite scalable!
Why not compare us TFT 100 % like the same model as BTC?
We are all that we say we are, we better make it clear and get selling the devices, or making people build them!
Follow?
Peace
I think that's a good concept too.
We can strive to have different ways to present a spectrum of information on Threefold, all of this having always in mind to reach a high level quality marketing product, to share globally. With translations if useful in certain demographics. So far, two main ideas are there:
---
100% concept, as a nutritional fact sheet
& concept, as a list.
---
In the end, what reaches people will be the winner for the community.
Good Looking Information.
Obviously, meme-ready material can ignite the web too.
Then we can have a place on the forum or else, where people can download arts/memes/marketing-content/etc. about Threefold.
Here we go guys.
First draft
I'm missing the threefold.io at the bottom
This model is for the roastery, the final will not have the business name
Ladies and gents, please, let me know
Peace