The importance of a profile
To maintain the integrity of a community its important to keep all content authentic.
This means people should know where the information comes from.
You don't want to be in a dark room and having to talk to people all covered up so you can't see their face. You want to share genuine information where people can feel the intention.
We believe it's important for everyone in this community to know about each other, just like you want to know who is behind ThreeFold and why they do what they do.
We want our project to be different, respect is the basis of everything happening here.
Give that respect back and let us know who you are.
Many thanks
a ThreeFold Moderator
how to create your profile page
go to the icon at the right (here K)


click on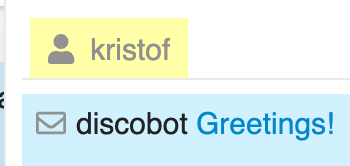 on the "kristof"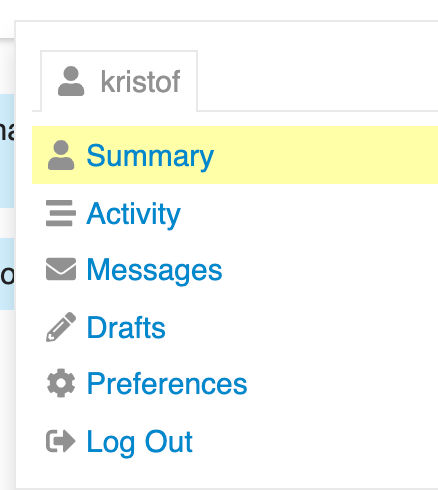 click on "preferences"
now fill in your information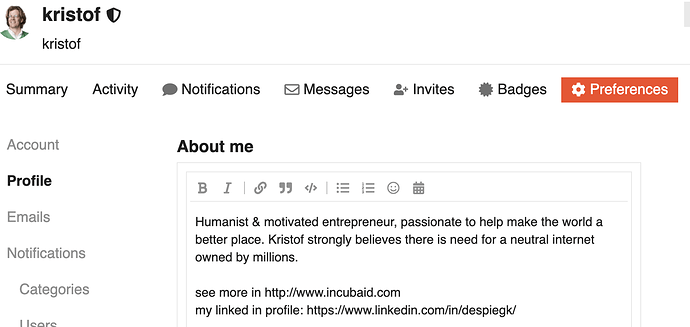 now click on "Profile"
many thanks this will help us to create a solid community.