Hi, have more than 20 people already tested this? If not, I am willing to test it

Does not work for me.
When I go to gettft.com and I click on "get tft" I am only given the option to buy with BTC by sending BTC to an address.
Done that before and lost $700 USD. Ticket has been open since April 4 which is over a month now and nothing has been resolved.
Hello! We apologize the investigation is taking a little longer than anticipated. However, as soon as we have further updates we will communicate them to you accordingly.
We request your patience during this time, and rest assured you will hear back from us at the earliest.
Hey Anton, can you please send me details (email and other transaction details) to my telegram @nilachandradas, I will try to help you with this issue
The point is that this conversion happens on the background, and user is not getting BTC to his wallet as intermediary step.
Thanks for helping out. I will do that right away.
Hi Sam, yesterday nignt I've bought around 100 € of TFT through Get TFT using my credit card. I've to say that everything went well, instructions are easy, and without one hour I've got the TFTs in my wallet.
Next step?
Ciao
Fish
Can you post the address where the get TFT link took you to?
The link in the OP takes me here:
and that takes me here
\https://gettft.com/gettft/shop/#/buy
There is no option to buy with CC.
I don't understand your issue.
the address you linked is correct but you have to register using the threefold connect app (that's connected to your TFT wallet).
Do you have the threefold connect app?
I've tried buying some with Mastercard, and even though my banking application authorizes the transaction, the redirect brings me to an error screen. So something goes wrong with the callback?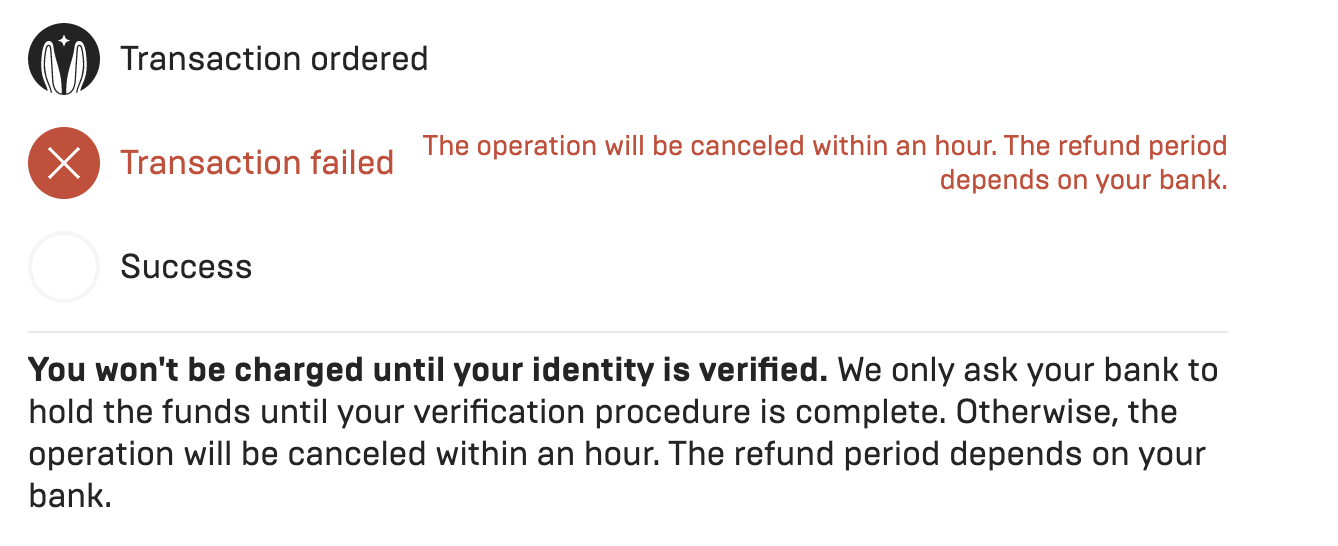 I've tried paying with my VISA, but in that case I get asked to upload photo's my of ID card. That shouldn't be necessary just to buy some TFT, right?
Hello Sam, I've done the transaction some days ago, so I'm wondering if I'm in the first 20 people to complete the process that will be rewarded.
Please give me an answer.
Best regards
Fish
Mercuryo (our card processor) may require passing verification in some circumstances. Did you try to message their support in the help box on https://mercuryo.io/ ?
Hello Fish, sorry for delay with it, will be processed soon. Thank you for your help and assistance!


I'll give their support a go. I presume that meanwhile it's too late for the cashback?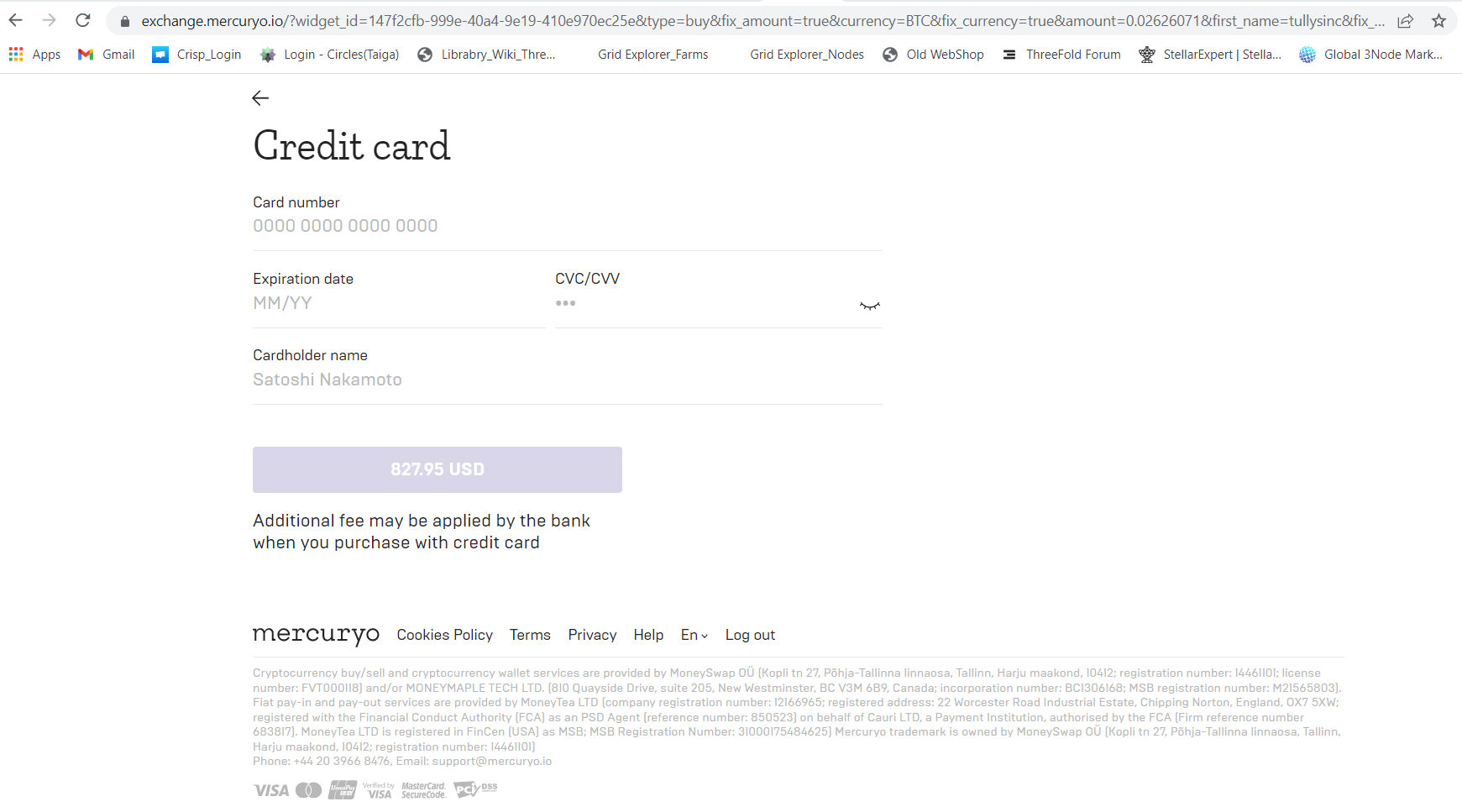 I tested the links as you indicated:
and that takes me here
[https://gettft.com/gettft/shop/#/buy ](https://gettft.com/gettft/shop/#/buy)
As you can see from the screenshot above, it did progress to the CC payment page.
Not great support at mercurio, got a boilerplate response with possible causes, none if which were applicable. Except for "ask your bank"… never had issues with any payments before but can't get this to work (bank is Belfius). I'm giving up at this point, will try to find another way to get TFT.
KYC verification et al worked, but it failed for me at the CC payment stage


I presume this could mean connecting with Mercurio support, but I'm also running this internally with the team for a further analysis.
Hello, did you connect with mercuryo support already? Please let me know more details in telelgram @nilachandradas, maybe I will be able to help you.
Thank you
Aloha Nickolay!
Yes I did contact them and they asked for a partially masked CC photo (like 4000 123x xxxx 5000, masked CCV and full name shown), which I forwarded, tho I masked it more than what they asked me to (like 4000 xxxx xxxx 5000, masked CCV and full name shown) and they asked me to send it again but I ran out of time and couldn't (also didn't feel like doing it tbh). Will try again ASAP and let you know

Meanwhile, and JFTR in case this pipeline is useful for someone, I used simpleswap.io to convert some other crypto asset into XLM which was sent directly to my Solar Wallet; where I traded it for TFT