Hi there,
---
Note: If this has been raised before, I will delete the post.
---
The DIY simulator and the Titan simulator don't have the same TFT farming rewards for the same specs:
DIY simulator: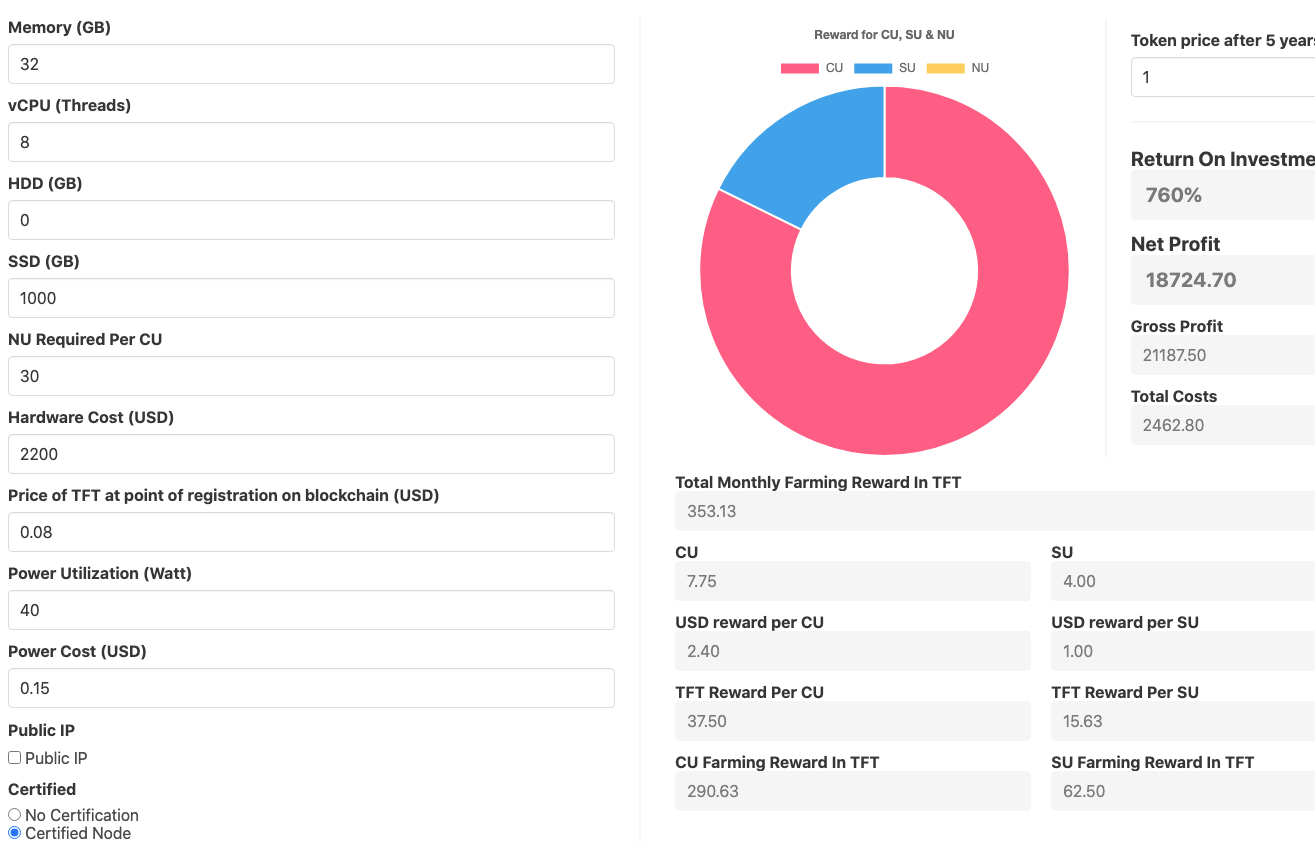 Titan simulator: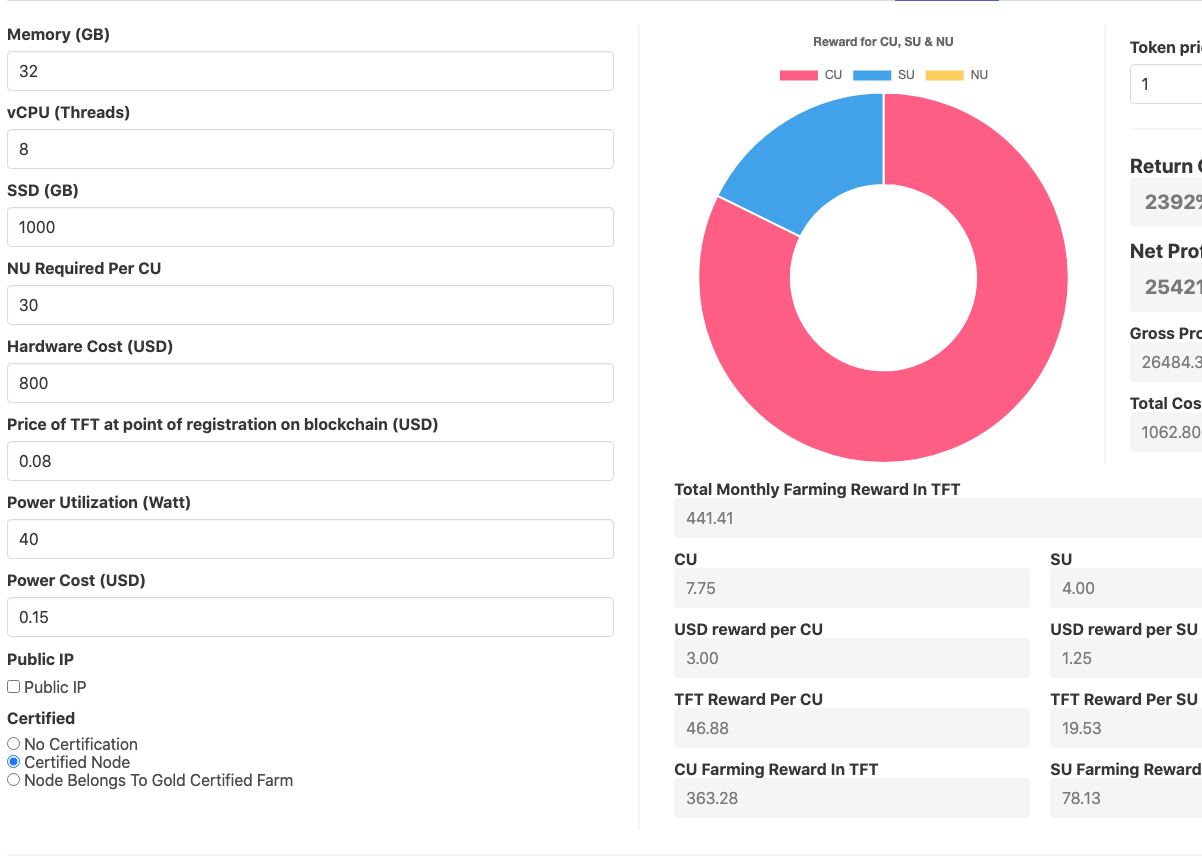 DIY: we see 353.13 TFT
Titan: we see 441.41 TFT
---
Also: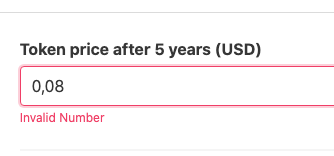 This parameter cannot take a comma and state invalid number (picture above).


When I type 0.08, it doesn't take into account the " . " so only " 8 " comes out (picture above).
---
What do you guys think? Can this be fixed?
Thanks