This is a picture-based guide to help farmers set up their 3node properly.
There might be other ways to configure those settings. But if you follow these lines, your 3node should work 100% with the Grid.
Please refer to this guide for UEFI boot.
---
To boot Zero-OS, you need to use the bootstrap image here.
Old servers/desktops will need to use the 4th and 5th options (named: ISO and USB). Newer servers/desktops can use UEFI (1st and 2nd option).
I will now share with you the BIOS settings that work with Threefold Zero-OS.
Note that the settings are similar for UEFI and non-UEFI. But some details are important.
The BIOS setting in non-UEFI mode is from a Dell R720.
These should give you a good overview of how to set it up. Explore and ask question here or on the Telegram Farmer Forum, if needed.
---
BIOS mode with Dell R720 (non-UEFI)
---
Please note that you can set your iDRAC with remote access. I personally just set it up directly with a monitor and keyboard. Why? Because once this is done, you shouldn't even need to change anything on the server's BIOS or iDRAC settings.
---
Let's do it!
---
SYSTEM SETUP
So when your Dell server starts, hit F2 to get into System Setup.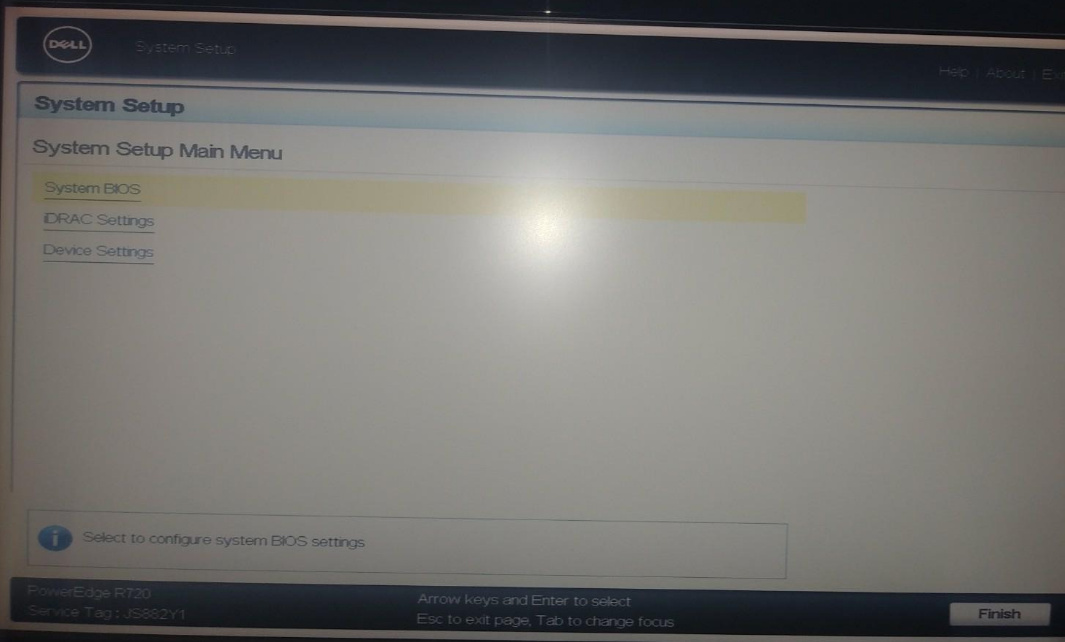 We'll be covering the two first sections. The Device Settings section is not really needed for the situation.
First, let's go into System BIOS.
---
System BIOS
---
MEMORY SETTINGS
In System BIOS, go into Memory Settings and make sure the Memory parameters are correct. If you have less GB of RAM than expected, perhaps the RAM sticks are not well seated.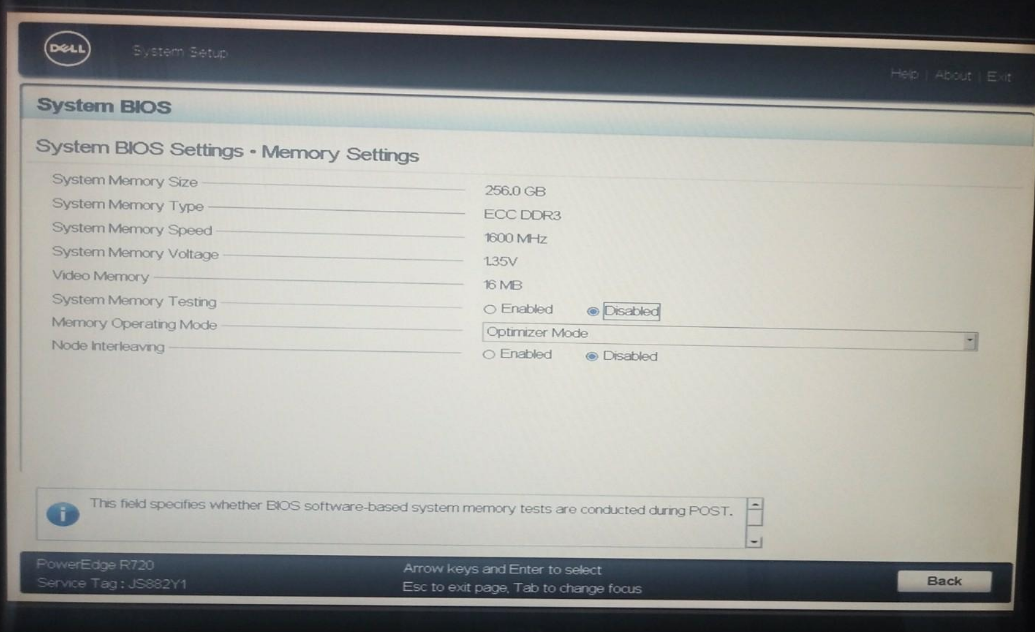 ---
PROCESSOR SETTINGS
The next 2 pictures are the parameters needed for Processor Settings.
Setting Logical Processor at Enabled is particularly important.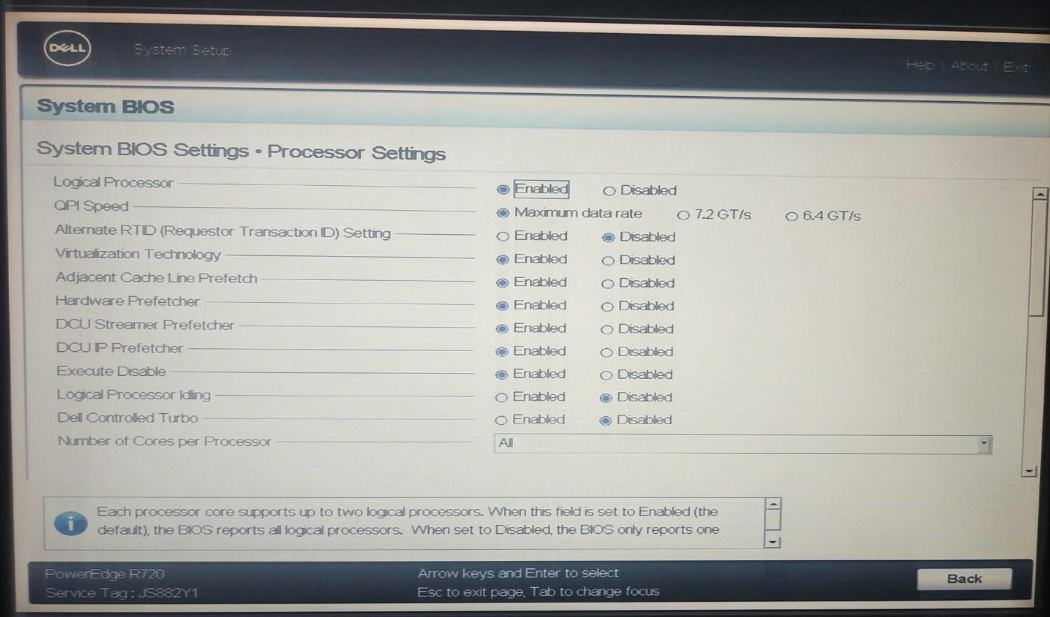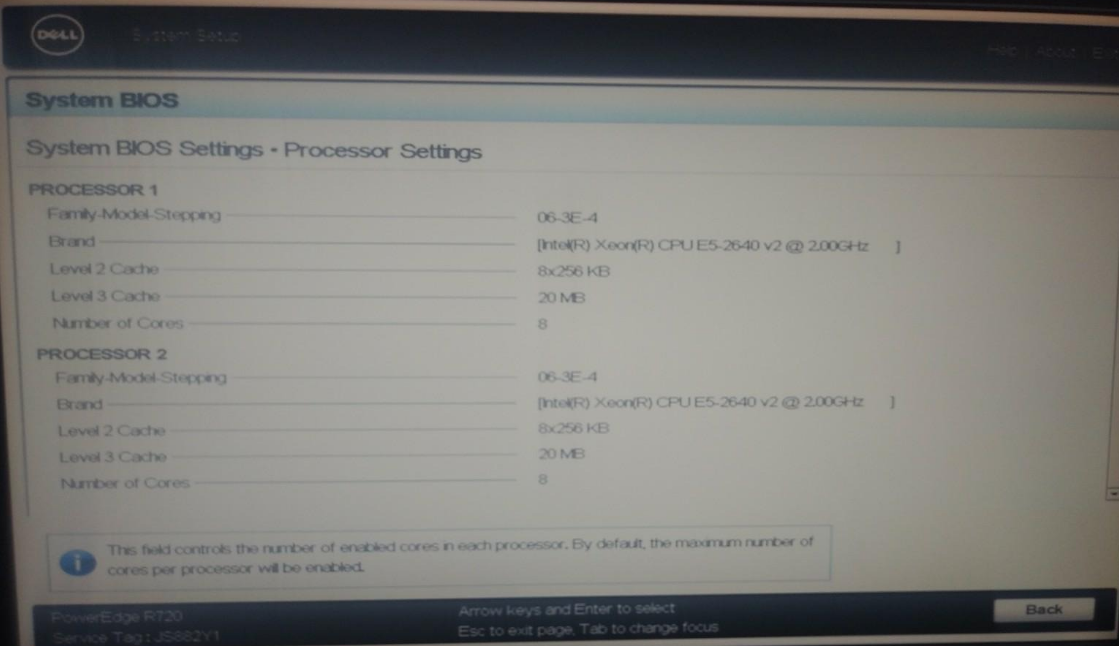 It's a good moment to make sure you have the expected processors and number of cores.
---
SATA SETTINGS
Your SATA settings should be set to AHCI mode. This can be modified for different setup though.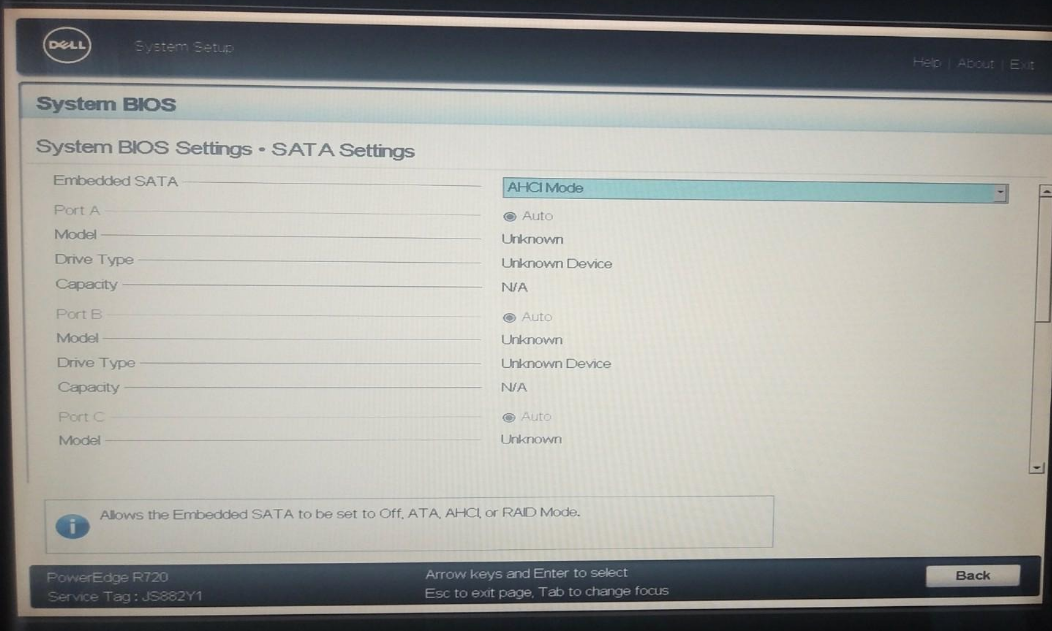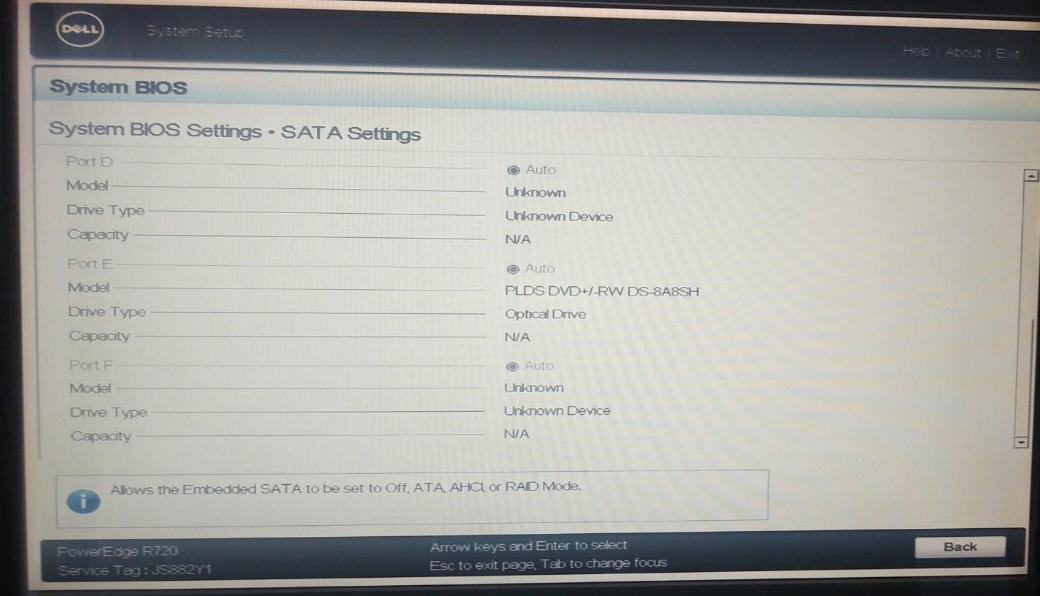 ---
BOOT SETTINGS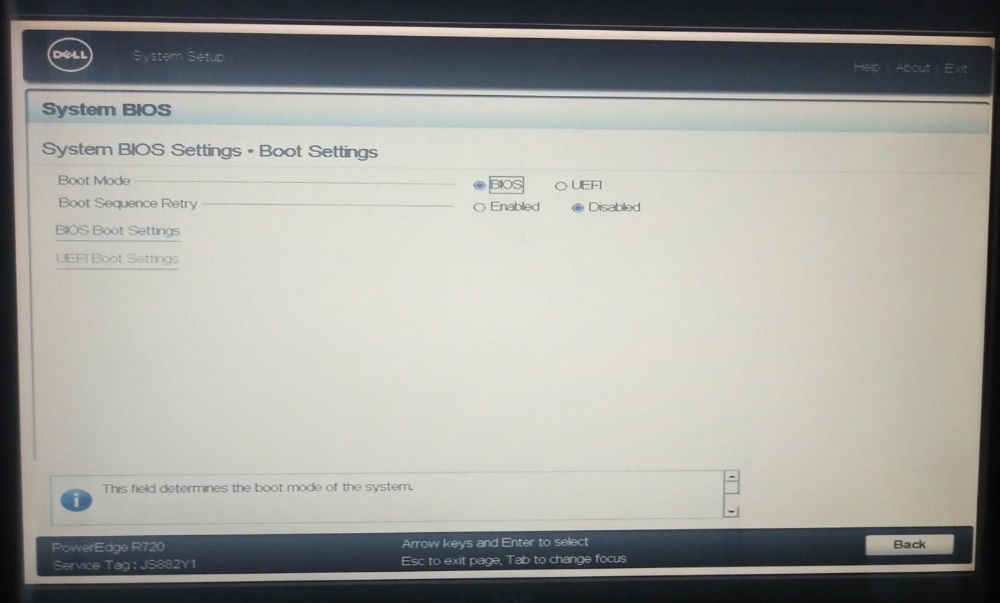 In Boot Settings, make sure you have BIOS mode instead of UEFI. Otherwise it won't work properly for this server. (Newer servers work with UEFI.)
You can have Boot Sequence Retry Enabled, but your server should boot fine without.
Then you need to save these changes and come back to access BIOS Boot Settings (if you were previously set to UEFI mode).
---
In BIOS Boot Settings, select the proper Boot Sequence. Here we boot with a USB key, thus we set it to Hard drive C: (which represents the USB key).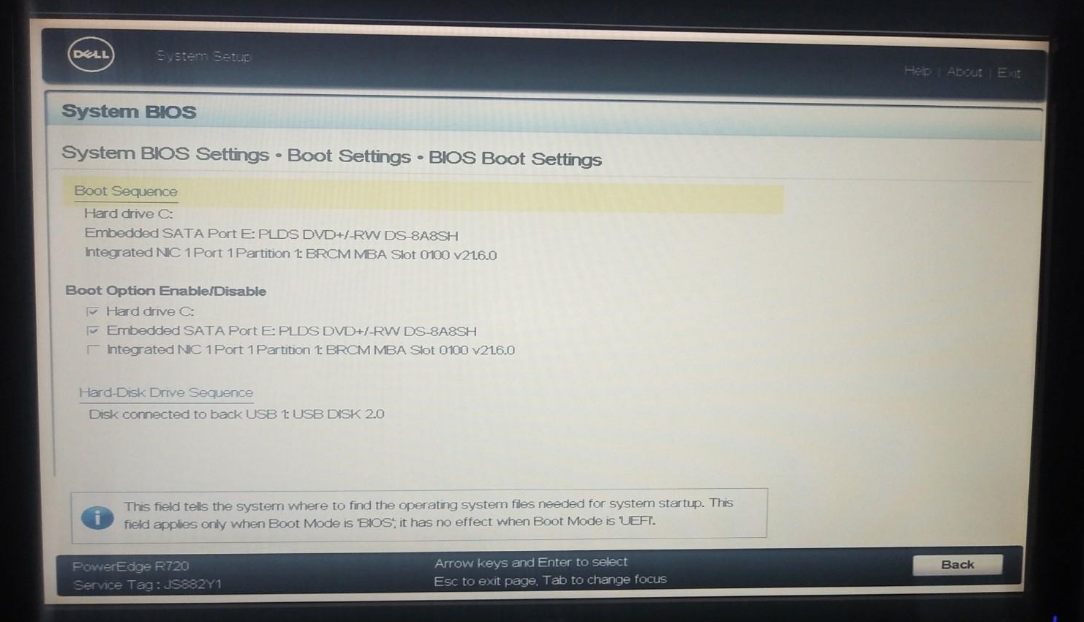 ---
INTEGRATED DEVICES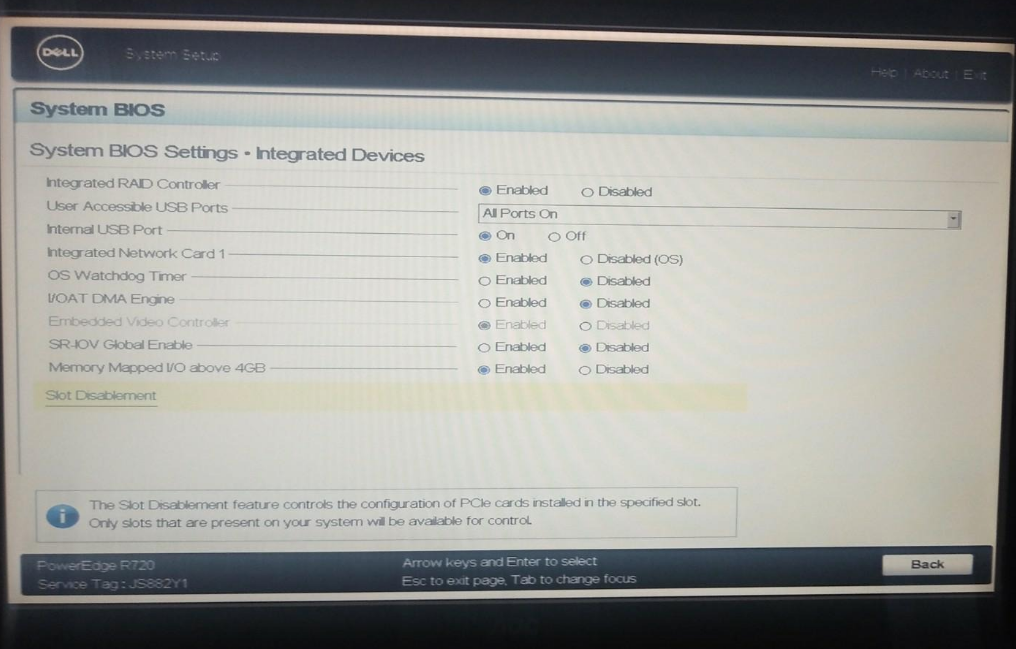 Integrated Devices can be set as such but you most likely won't be using the RAID Controller. For more information on this, there is a link to a great video at the end of the post.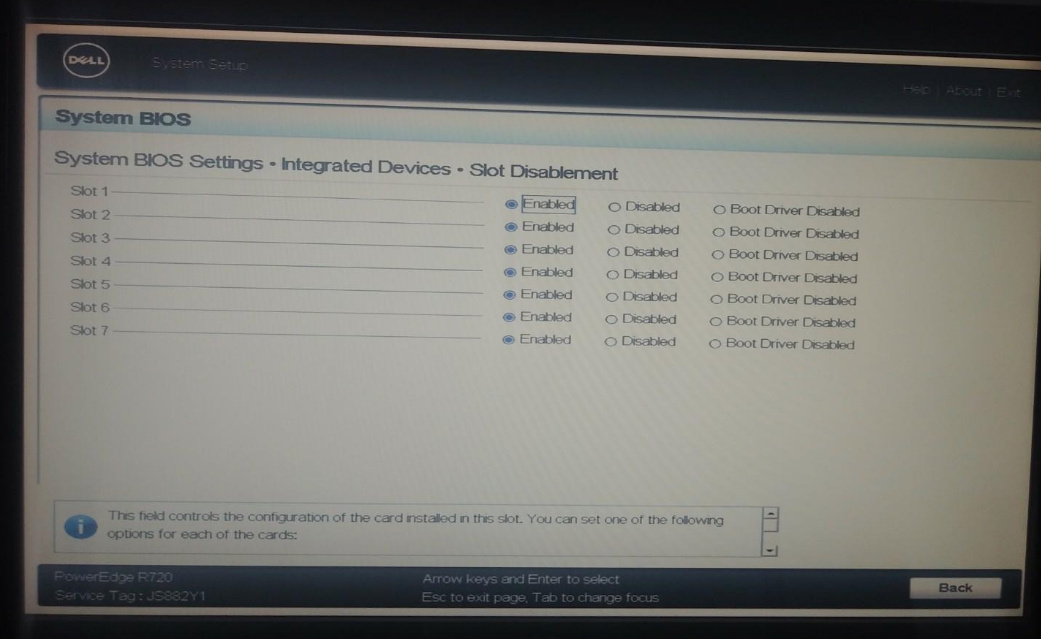 All slots should be set at Enabled in Slot Disablement.
---
SERIAL COMMUNICATION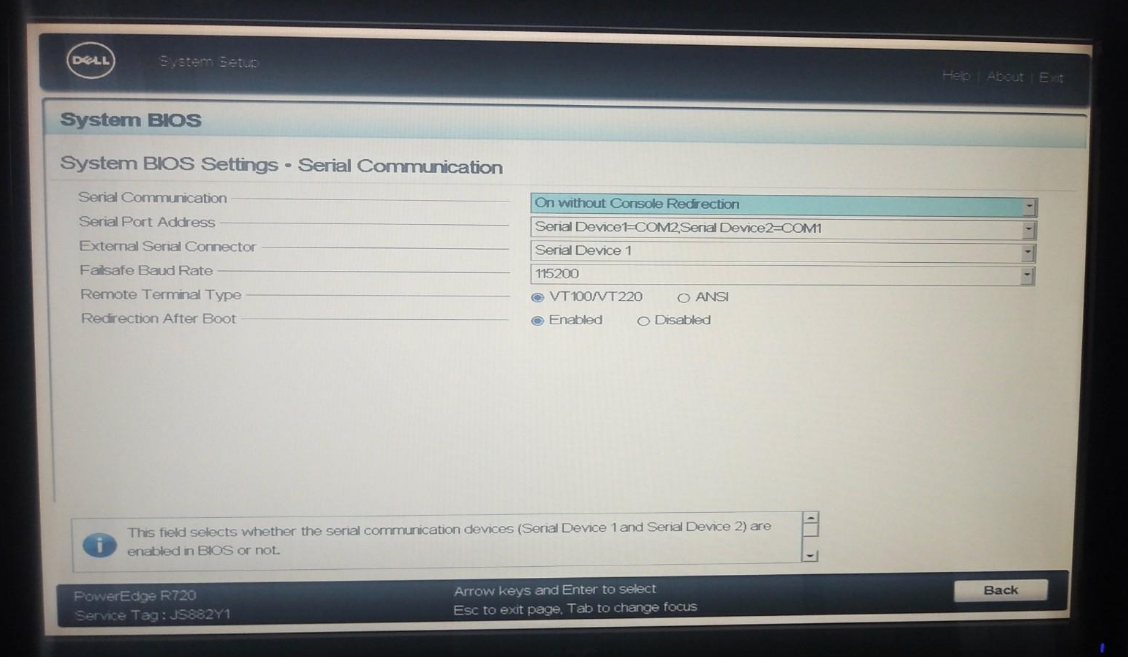 These are OK parameters for Serial Communication
---
SYSTEM PROFILE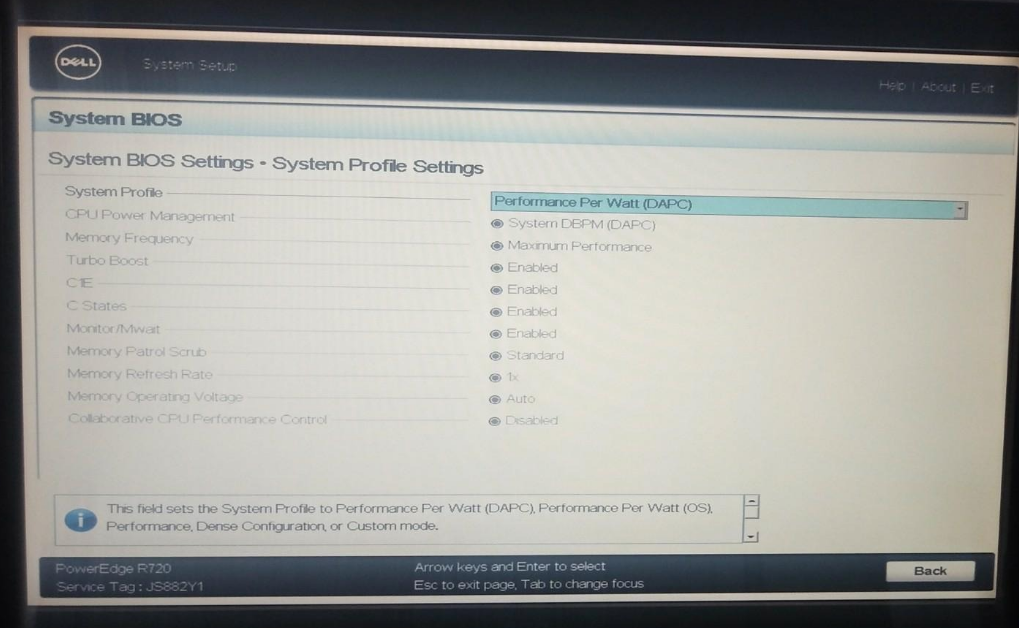 System Profile Settings can be at Performance Per Watt. Nothing else is needed.
---
SYSTEM SECURITY
In System Security, it can be very useful to set AC Power Recovery at Last. If your 3node is powered on and you have an electric outage, your 3node will power back on when the outage is over. You can also set it to power on after X seconds (from 0 to 240). I chose 240. Why? Imagine if you have 15 power outage in the same 30 minutes, your serves would constantly power back on, and this could damage the unit if this is done too frequently.
---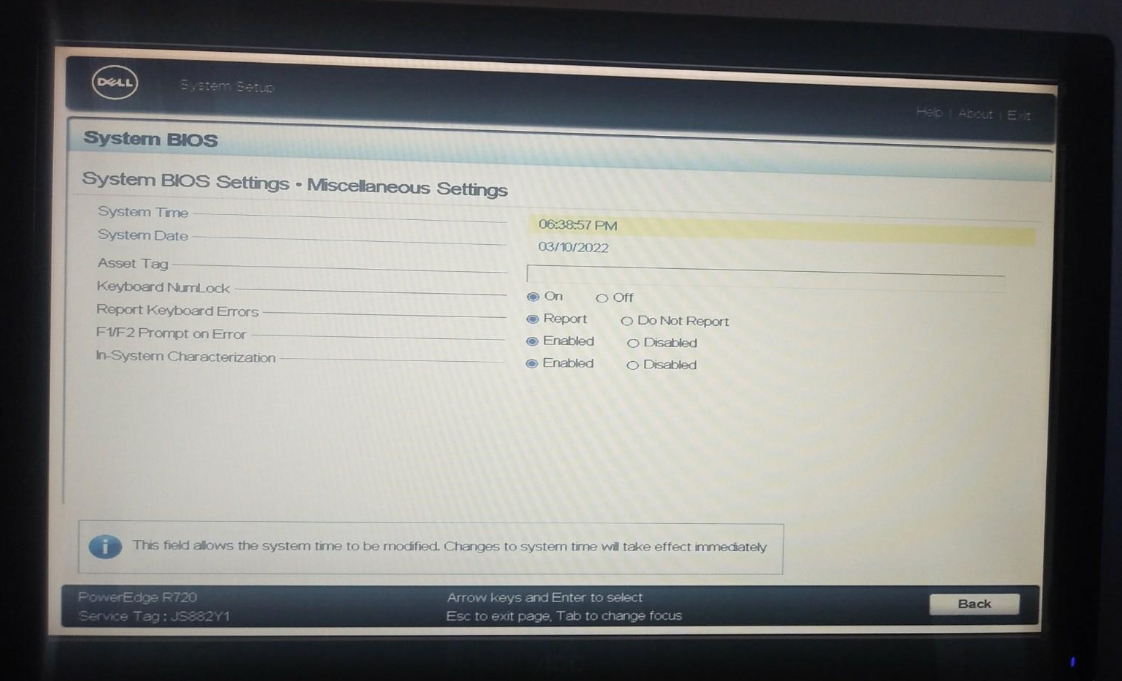 These are the settings for the section Miscellaneous Settings.
---
iDRAC Settings
---
SYSTEM SUMMARY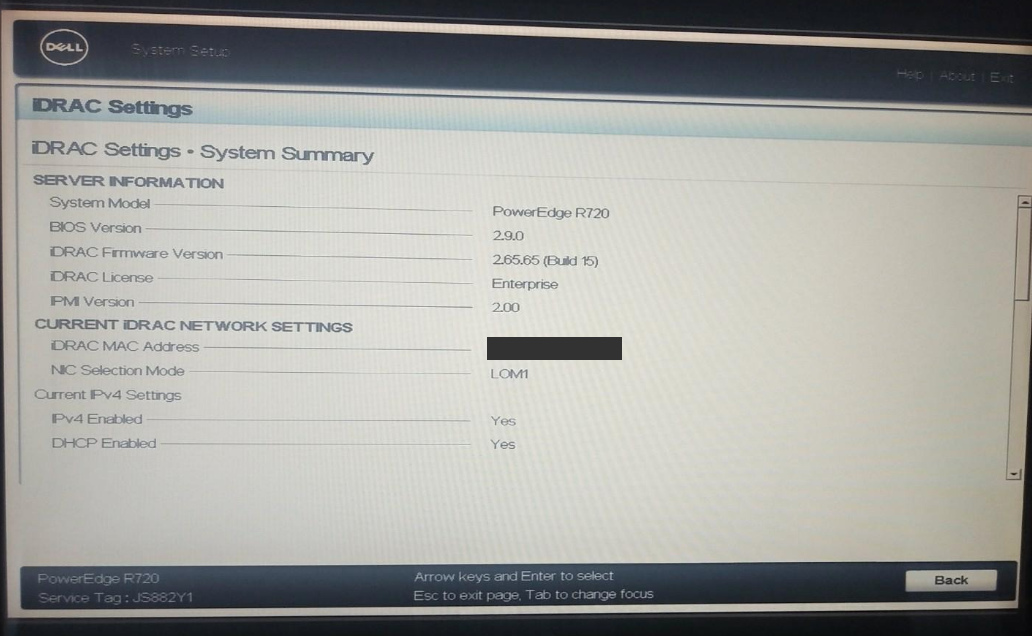 This section gives you an overview of the parameters.
---
EVENT LOG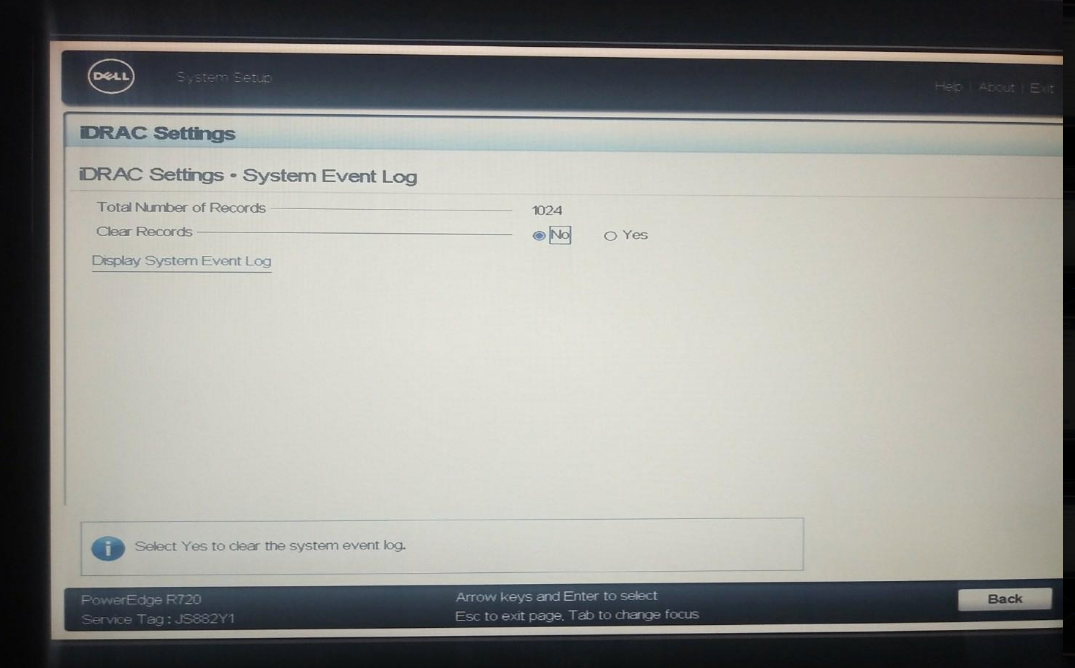 If you have an old server, it might be good to clear the Records of the System Event Log. Let's start anew!
---
NETWORK
In Network, make sure to set Enabled at Enable NIC and Auto Dedicated NIC. You will also need to enable IPV4 (and IPV6 if needed).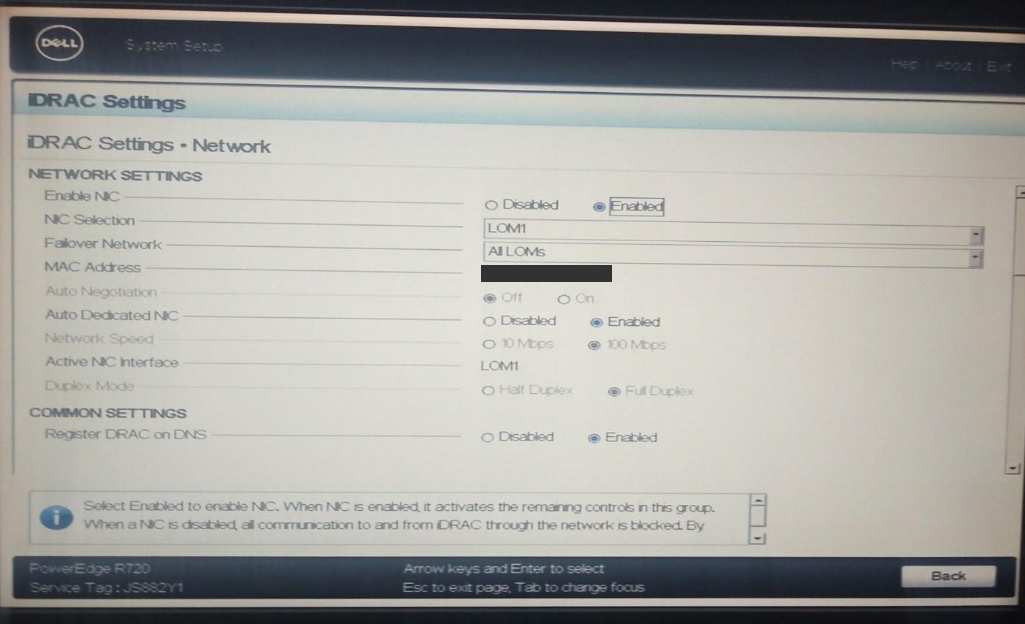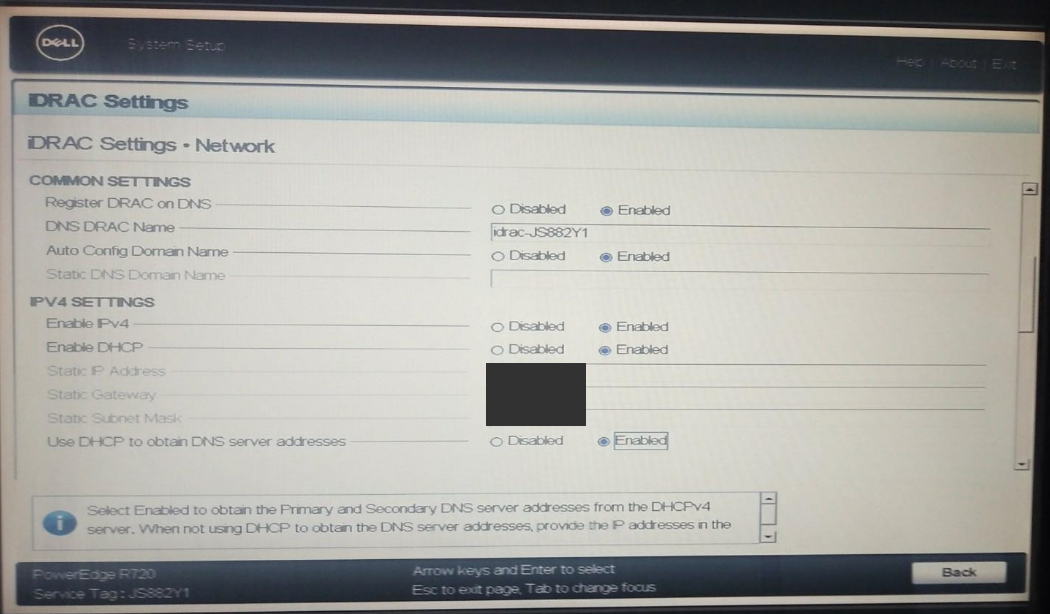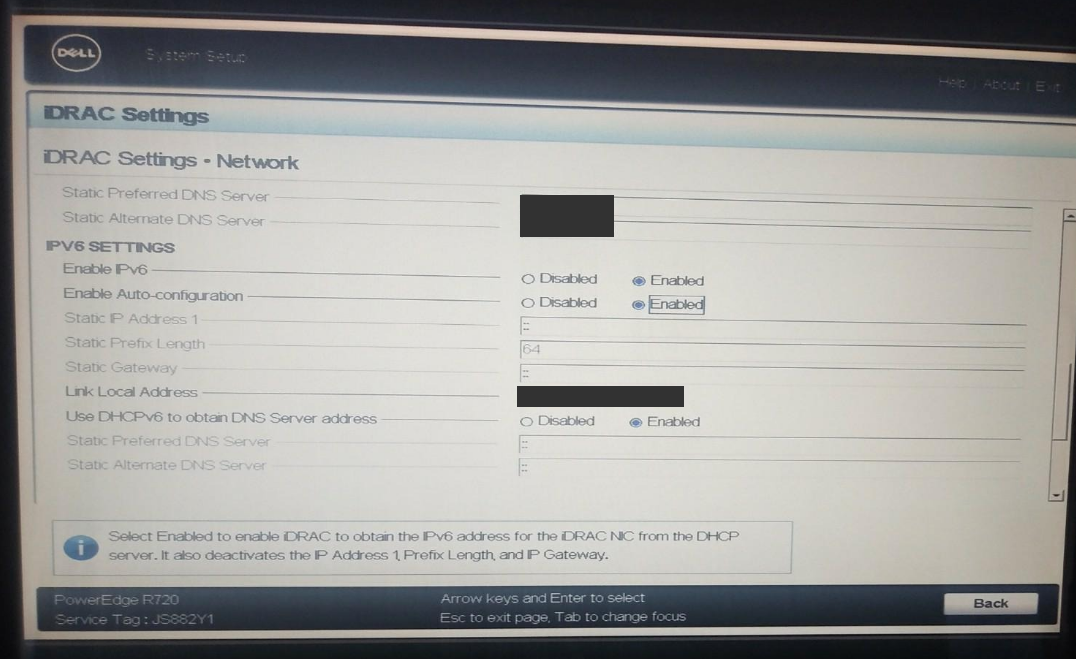 ---
ALERTS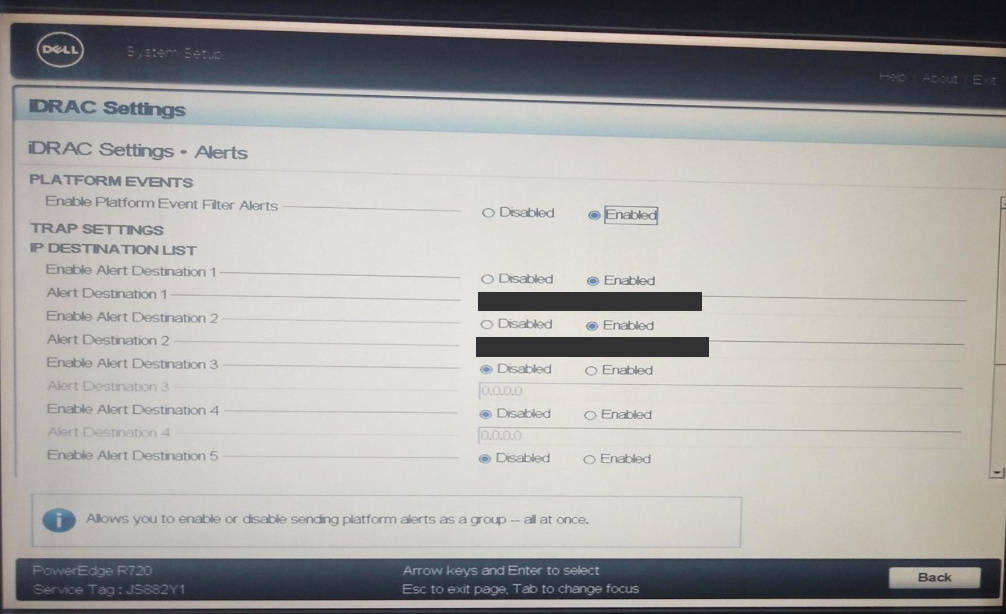 ---
FRONT PANEL SECURITY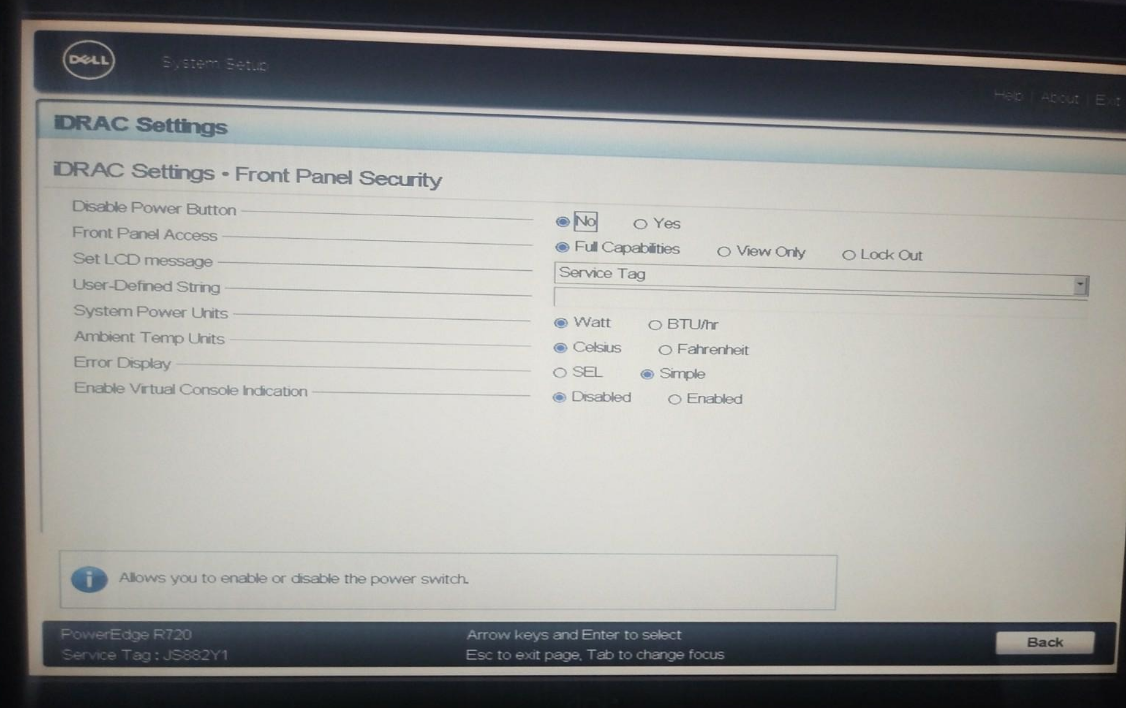 In Front Panel Security, you want to make sure Disable Power Button is set at No.
---
VIRTUAL MEDIA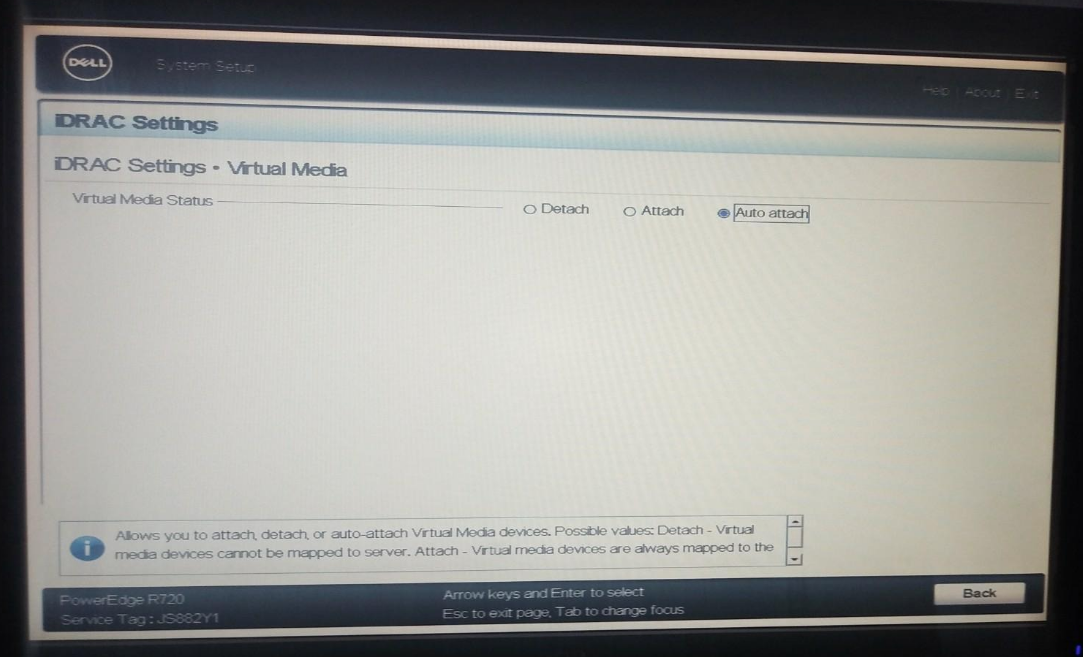 Virtual Media setting can be set at Auto attach.
---
vFlash Media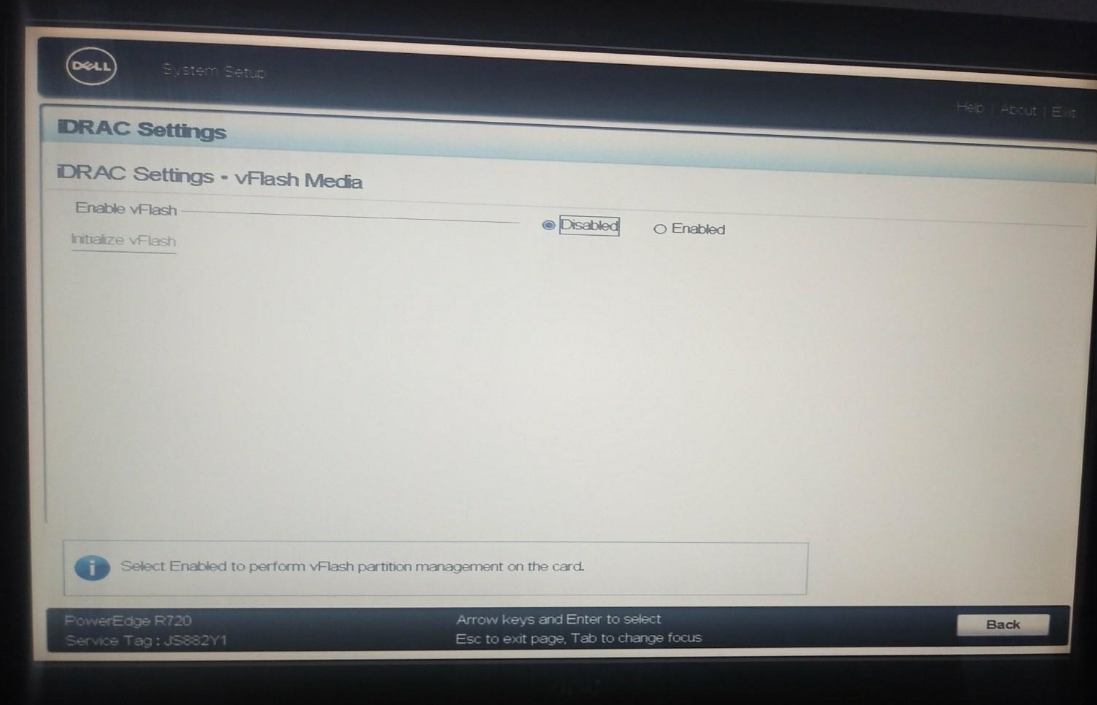 EnablevFlash can be set at Disabled in the vFlash Media section.
---
LIFECYCLE CONTROLLER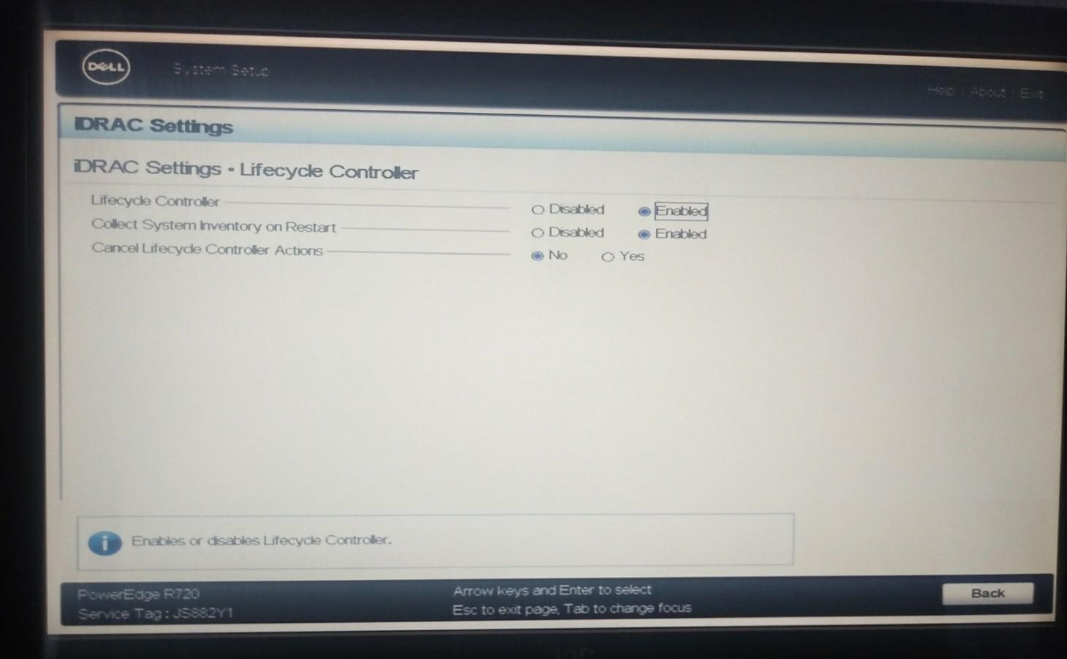 It's good to set Enabled at Lifecycle Controller and Collect System Inventory on Restart. This checks if anything new was added to the server in between usage.
---
POWER CONFIGURATION
You can disable Power Cap Policy and set Redundant Policy at Not Redundant.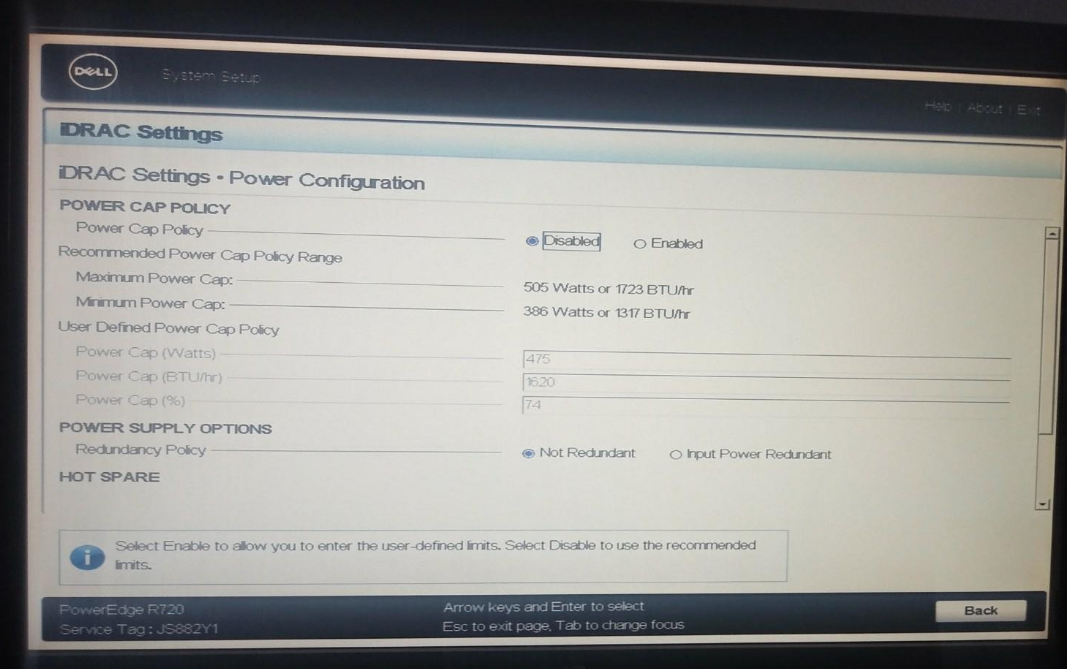 Make sure Hot Spare is Enabled. This feature makes sure the server will function properly if one of the two PSU (power supply unit) is damaged or removed during use.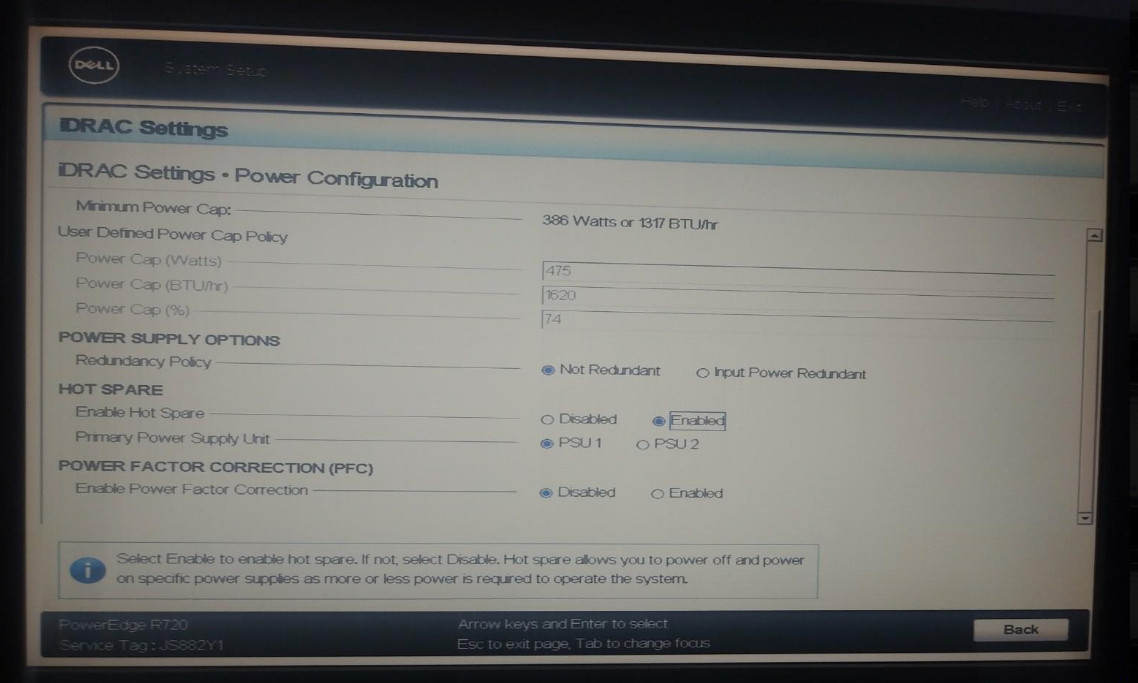 ---
SMART CARD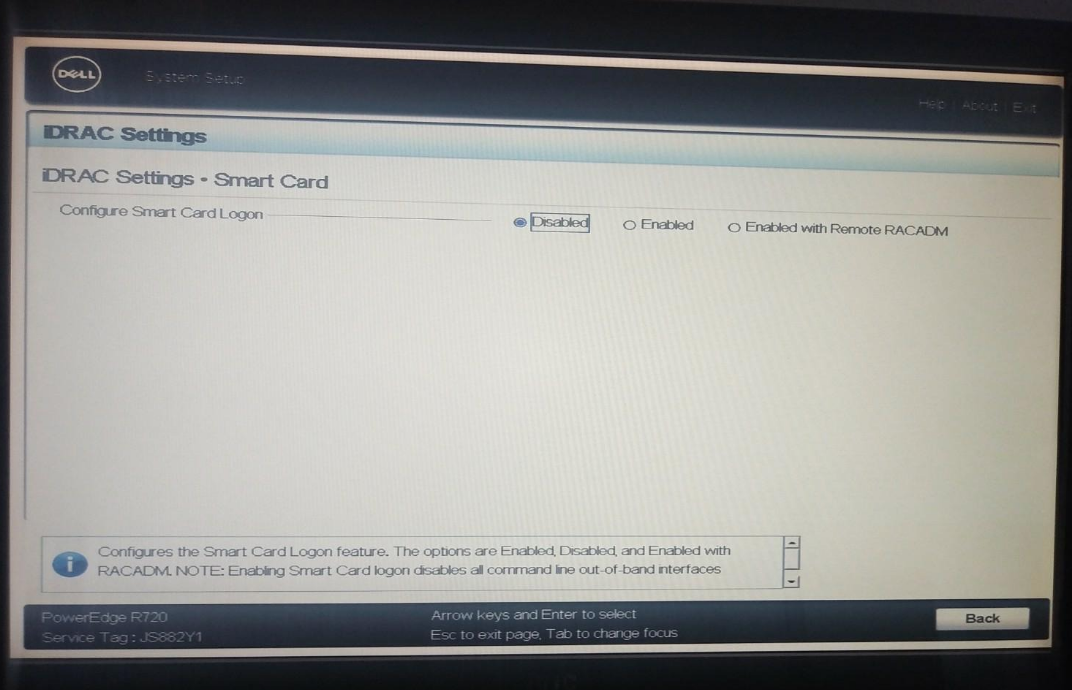 The Smart Card option can be Disabled.
---
THERMAL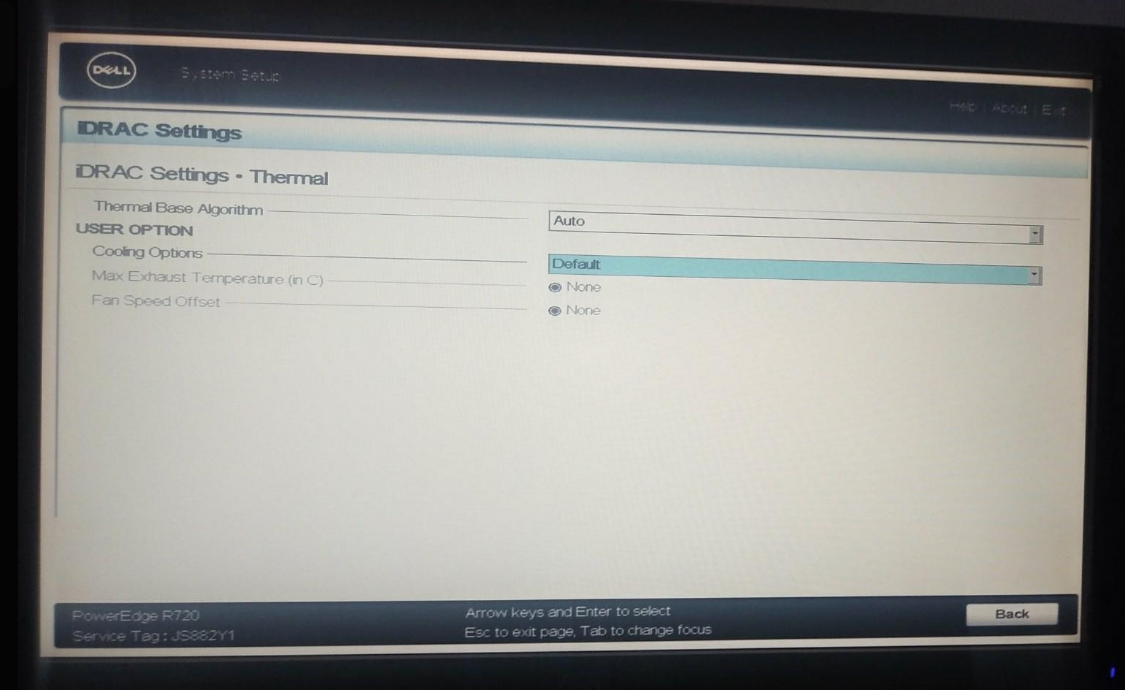 At the section Thermal, you can set it at Auto and Default.
---
COMMUNICATION PERMISSIONS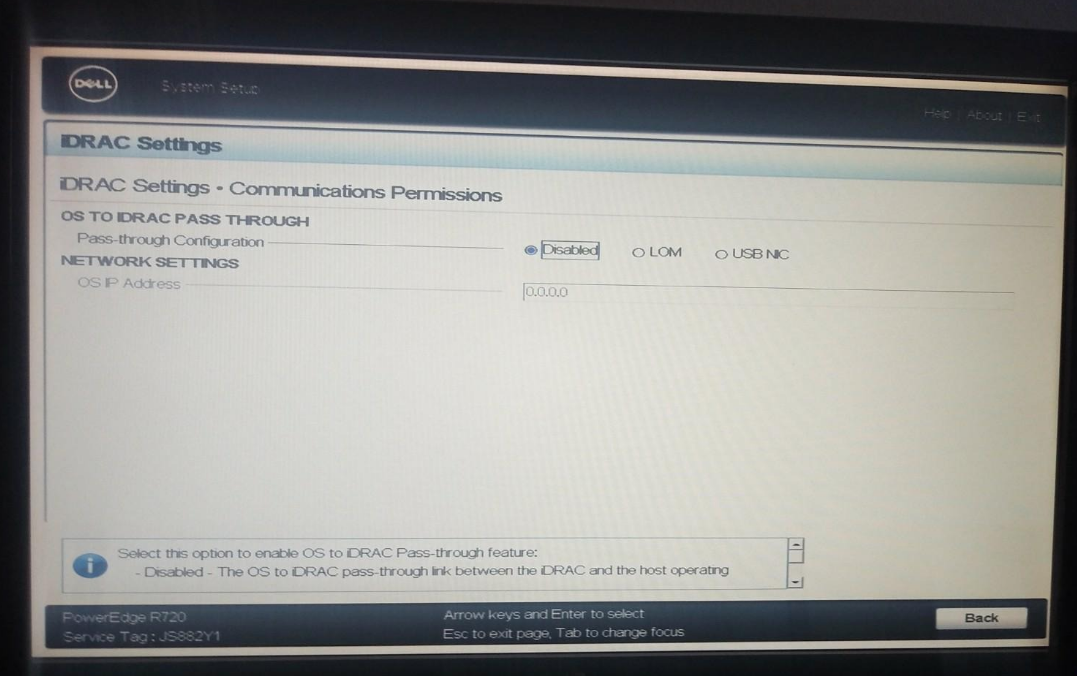 Communication Permissions can be disabled.
---
USER CONFIGURATION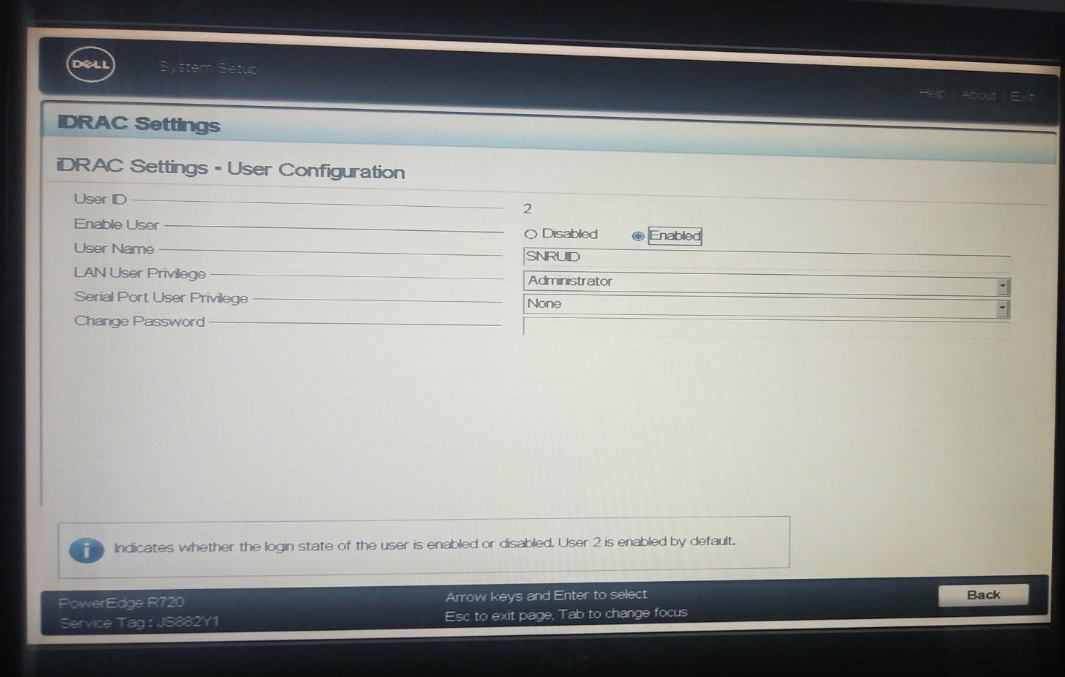 In User Configuration, you want to enable Enable User.
---
REMOVE ENABLEMENT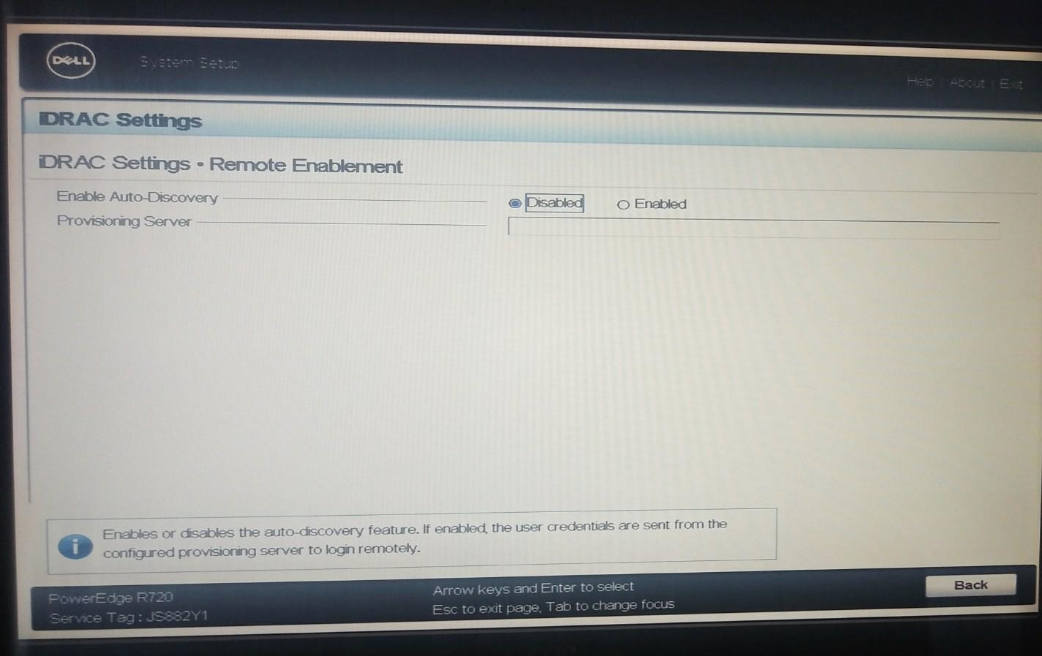 To use iDRAC remotely, you will probably need to set Enable Auto-Discovery at Enabled.
---
SYSTEM LOCATION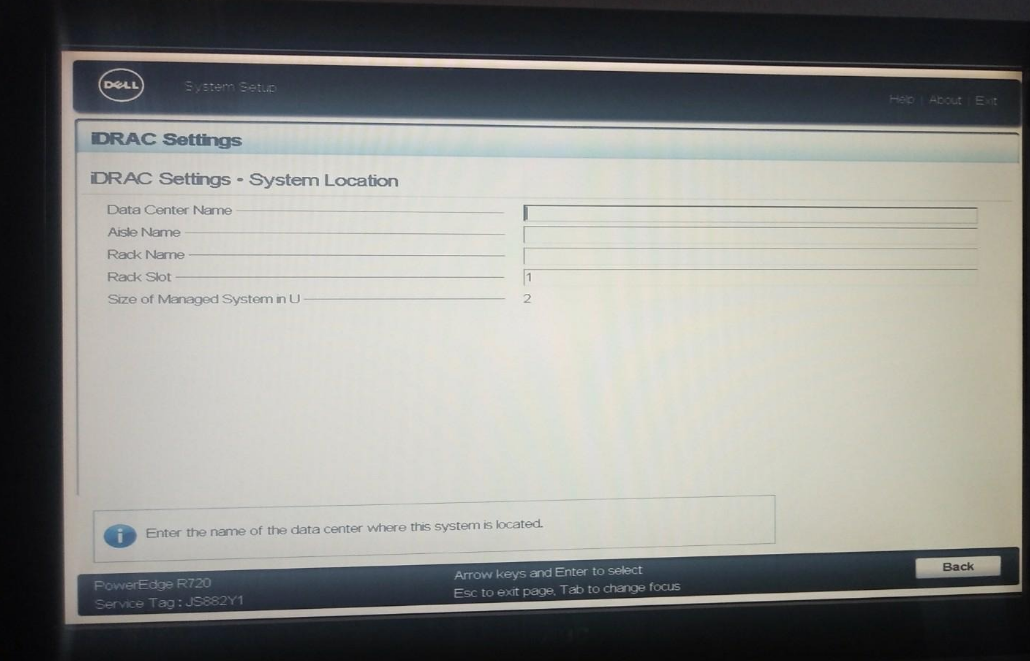 System Location is not really useful if you are not in a datacenter.
---
RESET iDRAC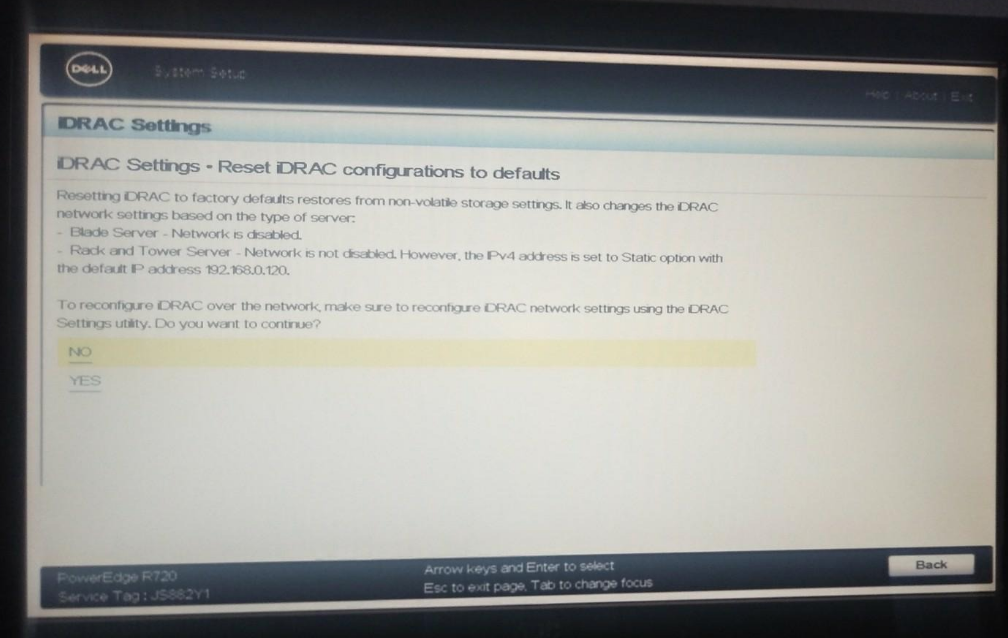 If ever needed, you can do a Factory Reset of the iDRAC configuration.
---
That's it. You went through the BIOS and iDRAC settings and this should get your 3node working good.
If you have questions or advice, share in the comments! I will update this guide thanks to the Knowledge of the Threefold Community.
For general questions and information on Threefold and farming, read this FAQ.
For more information on creating a farm, read this.
For more information on how to build a DIY server 3node, read this.
For a great video guide on a Dell Server as a 3node, check this video by @FLnelson .