I'm just trying to deploy a VM on a node with an IPv4 adress.
I was working my way through the list of capacity filtered nodes:
4Vcores, 2048 RAM, 15 GB SSD, US - that were my specs.
I got a nice list with nodes.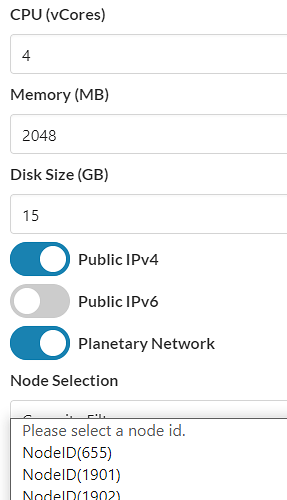 All of them, failed with taking the deployment.
Usually I got the message, there are not enough IP addresses availiable:

So somehow there are nodes running and offering IP-addresses but they somehow are not availiable for deployments.
The last one was most promising, but failed after the 5 minute timeout:


So far I just had deployed nodes on the planetary network and had just little issues (mostly with the 5 minutes timeout). But that all nodes of one country fail to deploy with an IPv4 address is kind of disappointing.