Yesterday we pushed live a new threefold.io!
We feel it's more direct (powerful) and to the point and does a better job of explaining who we are and what we do. Soon we'll be adding a new community page and a page for developers. And we'll optimize as we get both qualitative and quantitative feedback.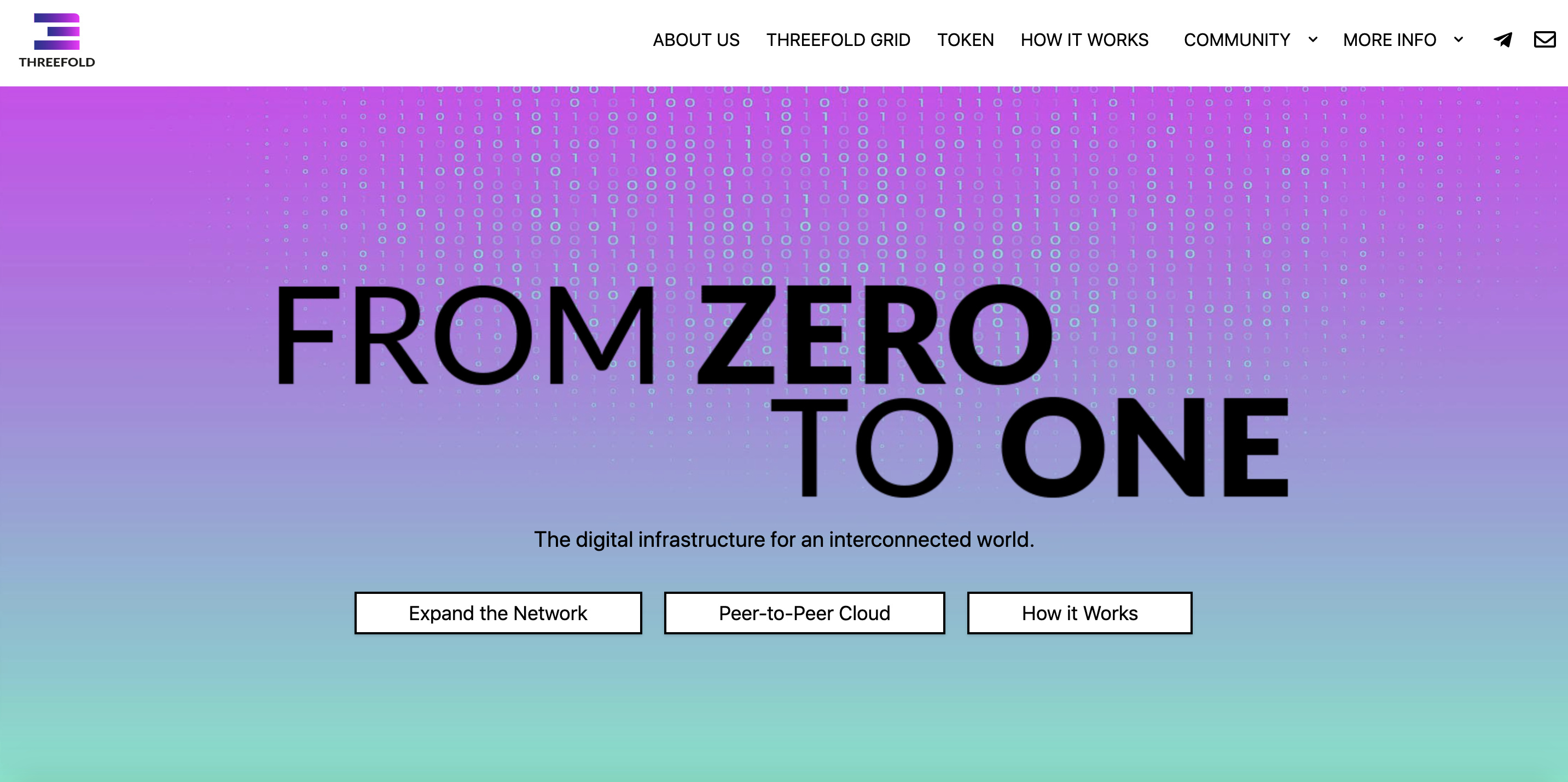 What do you think? Any feedback? Suggestions? Notice something that needs fixing? Feel free to leave it here in the comments or directly on GitHub.