At 09:30.
Spreading the word.
Awesome, 75k subs. As far as I know that's the highest subbed youtuber to mention Threefold.
Everyone make a comment. I did.
Done. We need some more… The latest two are now about TFT
I approached him regarding some sponsored content, we will see where that goes.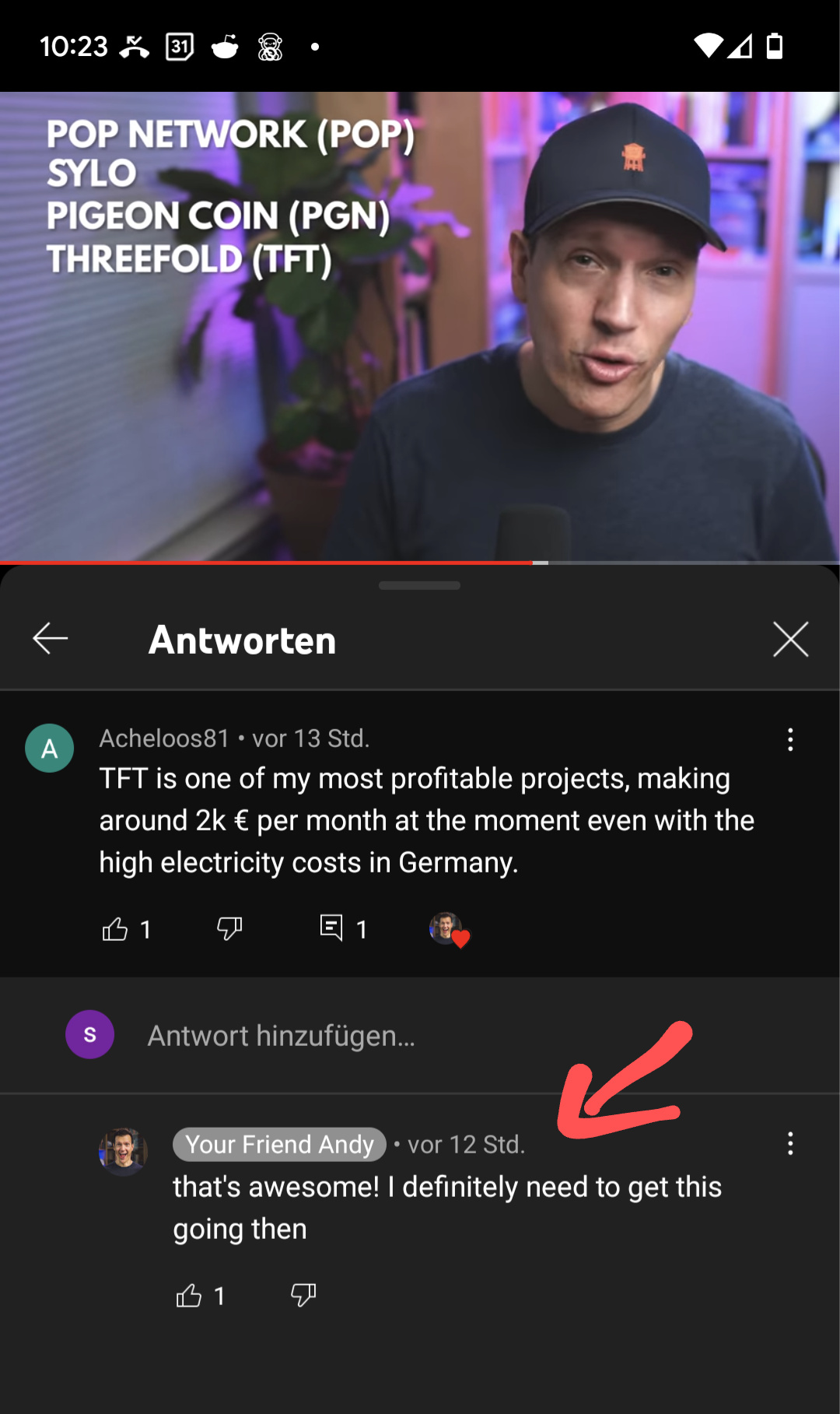 Let see where that goes…