Hi, it tool me a while to learn the formatting piece but I've got the ZOS running and I can see the farm on the farm management page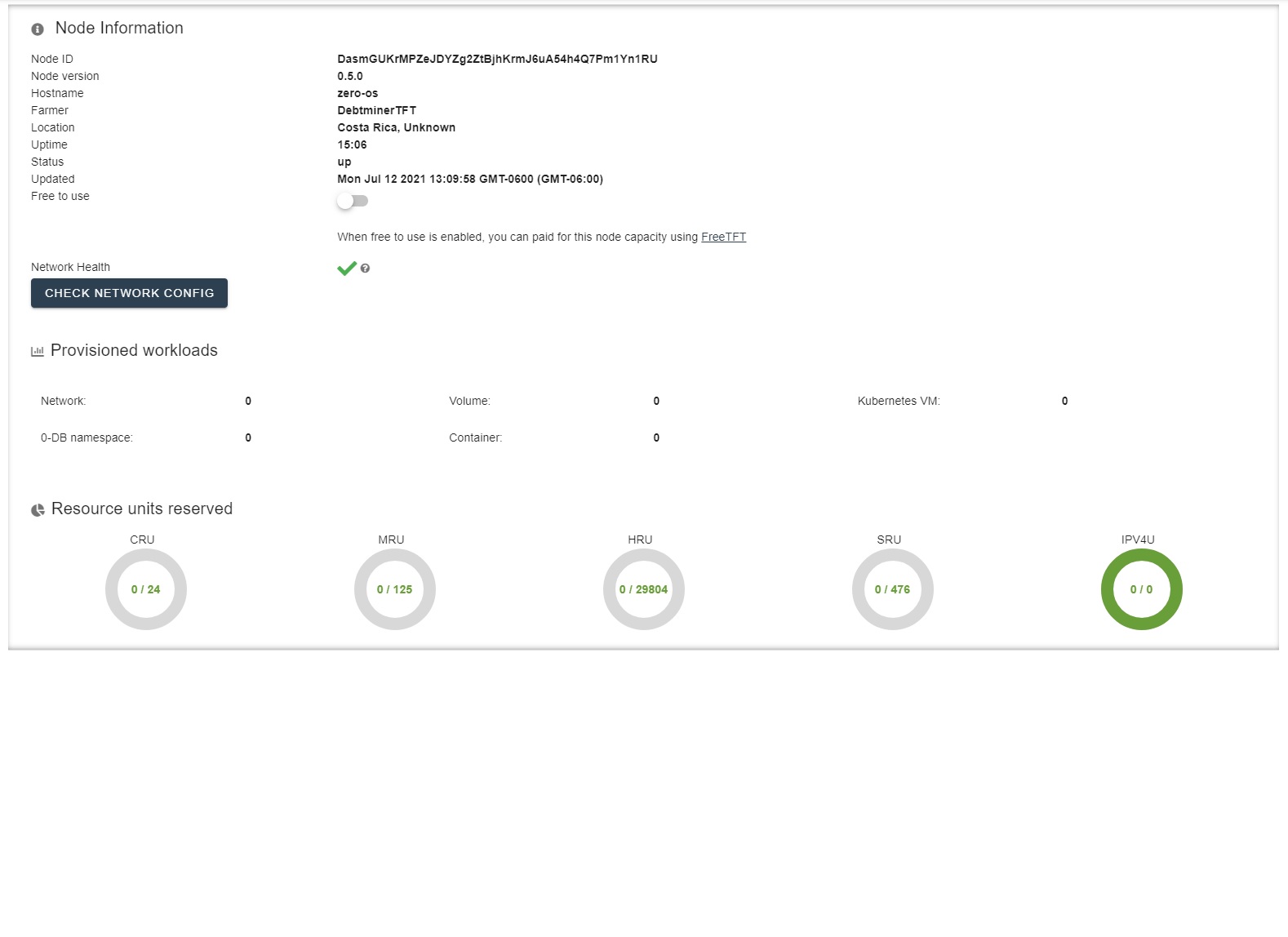 Do I need to do anything else to make my farmer available?
I see that there are no resources units reserved. Will this only appear when someone is using / renting this capacity?
Is there anywhere on the 3Bot admin site where I can see how much TFT the unit has earned?
Thanks for all the help in getting this setup going!
Eddie