Glad to hear it! Just to be clear, did you end up updating the BIOS?
No, didn't touch the BIOS, I just re-wiped the drive and rebuilt from my boot media

Yes I was referring to that. I heard that you have to update BIOS if you want to install version three there. I am glad it worked for you. keep an eye on the system.
Good to know. My hunch is that wiping the disks restarts the registration process, which seems to be getting stuck for some reason. I'll see if we can get to the root of this.
Hi Threefold People,
I have set up a DIY node, the installation of ZeroOS went smoothly, the node was registered in my farm and I was able to see it on the explorer.
When I tested the "reboot process" without the USB stick, I got the follow message:
"Operating System missing"
Any hint?
Thanks a lot
N.
Hey there, and congrats on your node

Zos does not actually install itself locally, so you'll need to leave the USB stick connected. See this post for more details: Booting Zero-OS, should we leave the USB key in?
Thanks Scott for pointing the right post.
I had formatted both SSD and HDD in the ext4 format
I rebooted with the USB key plugged in and then the SSD is not detected anymore
The node is not registered and there is a "no ssd disks detected" message.
Any idea friends?
At request from the support team, I'm pasting my queries in this thread. I'm trying to test Zero OS in virtual machines. I'm using VirtualBox, but also tries qemu. I've setup brand new drives, virtualised as SSD (virtualbox admits this feature) I have previously double-checked with wipefs and even ddto rest assured disks have no signature.
Nevertheless,the more I repeat the process one way or the other, I always get returned the same "no ssd disks detected" error message. I can't solve it and I don't know why this continues to happen.
Hey ! Zero OS can run fine in a virtualized environment, but such nodes don't farm tokens. You must run your node on "bare metal" in order to earn rewards on the ThreeFold Grid. Please click here for more info. Thank you.
Thank you so much. And what about running Zero on a cloud bare metal server?
Not a dev, but I think it would work. The main problem would be profitability. I doubt you could make more than it costs.
I am trying to install Zero OS on my HP DL360p and I get this error.
Anyone able to help?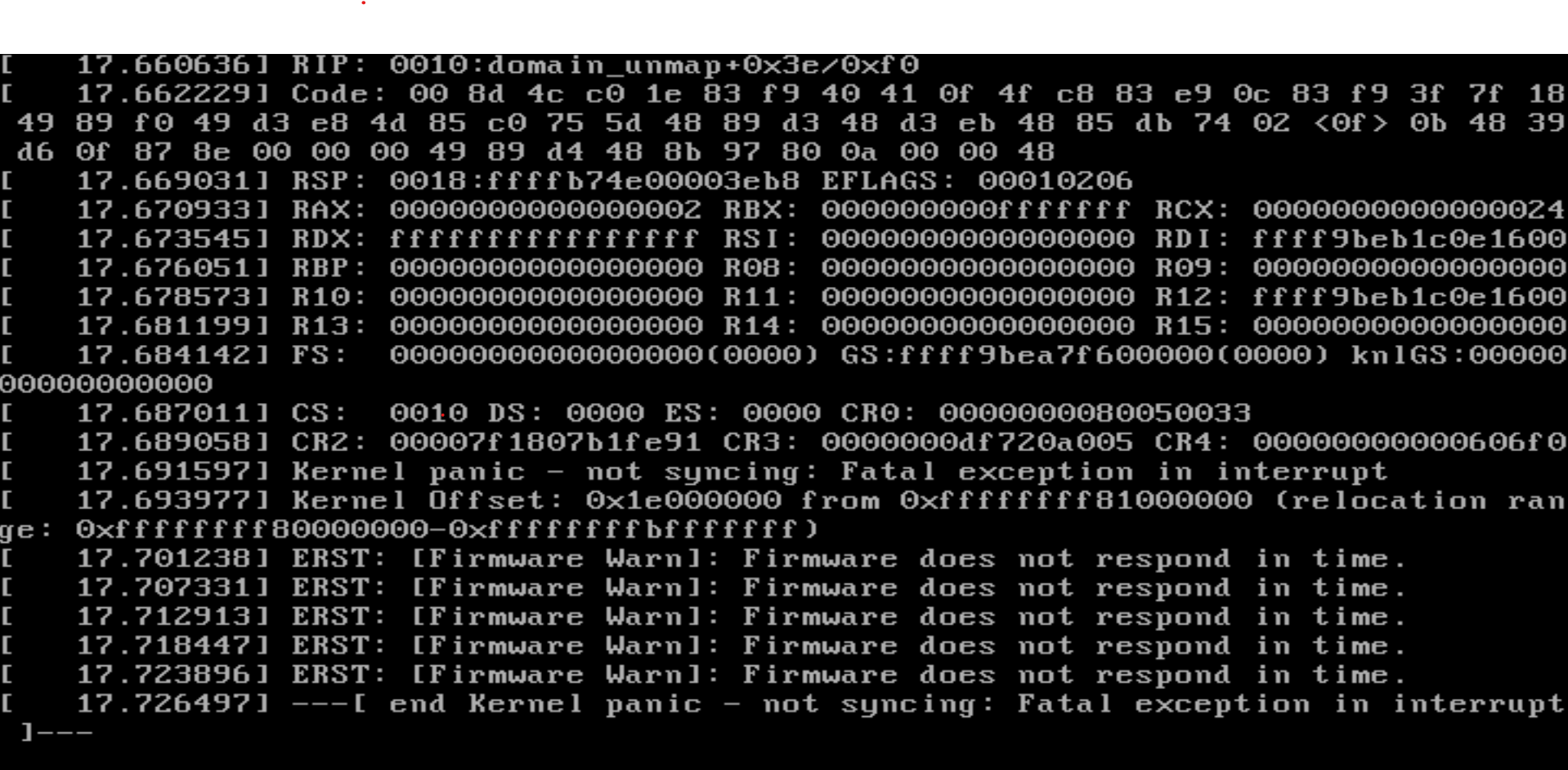 Another question… If I purchase a usb ssd, could it be used for cache? Or is it necessary to wipe all units?
Thank you.
Hi @stanikzai. Please create an issue here and report it as a bug? The engineers will get notice of this issue and have a look.
What Generation is the DL360p? I have 2x DL360p (Gen.8) running very well.
Have you updated to the latest BIOS and upgraded the firmware of the storage controller? What controller is in use? P420i?
How is your storage connected?
I have 2 Gen 8. Yes the BIOS is updated. (I think you have posted videos on youtube about how to update). Using the PCIe for M2 SSD.
I am NOT using the front storage. Do I still need to upgrade the firmware for the storage controller.
no… in this case no need for storage controller update. I would suggest to disable the controller in BIOS as it's not needed. Or even detatch the controller completly from the board.
What model is the PCIe card for M2-SSD-Storage?
PS: Videos were uploaded by @FLNelson.
Try to check your hardware components. Disconnect all peripheral devices attached to your system. At least the RAID-Controller and also the PCIe Card(s). Then fire up zos and see if it comes up. If you don't run into the same errors … it's most likely that there is an issue with one of your periphal devices.
Hello forum and farmers,
I got an issue with my new node, Dell R910 4x10core
After zero-os download boot is stuck at "probing EDD"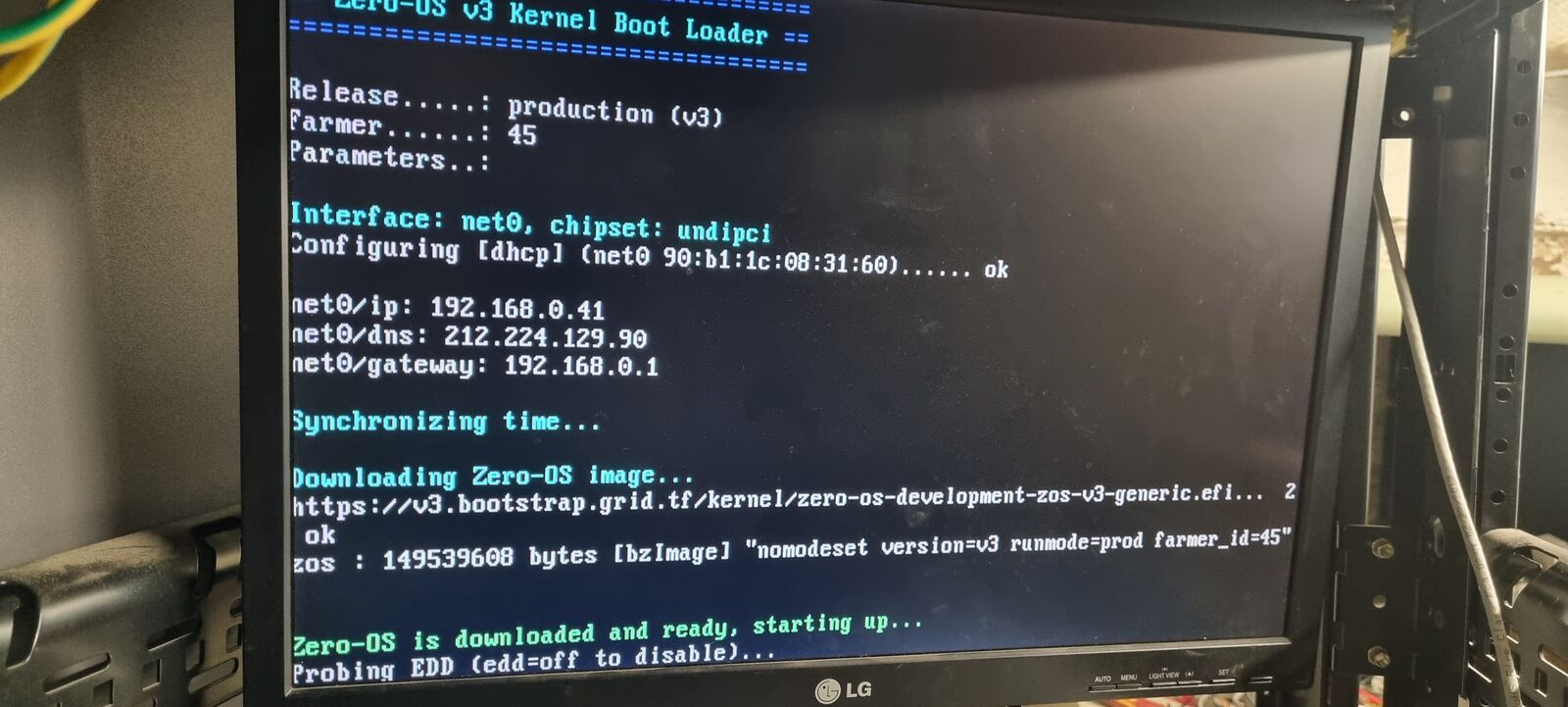 Anyone got an idea how to fix this?
I have 8tb ssd, (raid0 2x4tb)
528gig ram