BTC-Alpha was the first cryptocurrency exchange to support ThreeFold Tokens (TFT).
How to Register
Registration to the BTC-Alpha exchange is simple, you only need to provide your email address and a password, so no complex verification procedures required.
To register, go to their Sign Up page: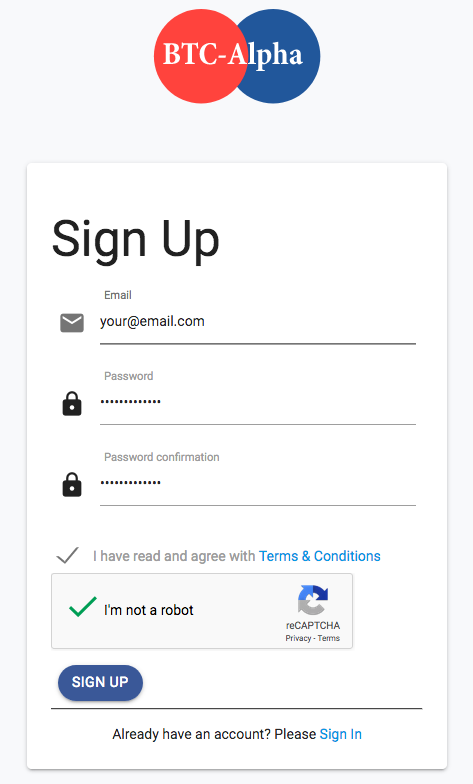 After registration, you will receive an email with an email verification link.
Log In
Once you've finished registration, log in to your account using your email address and password.
Note that you may be asked to enter a 6-digit code sent to your email the first time you log in from a new device.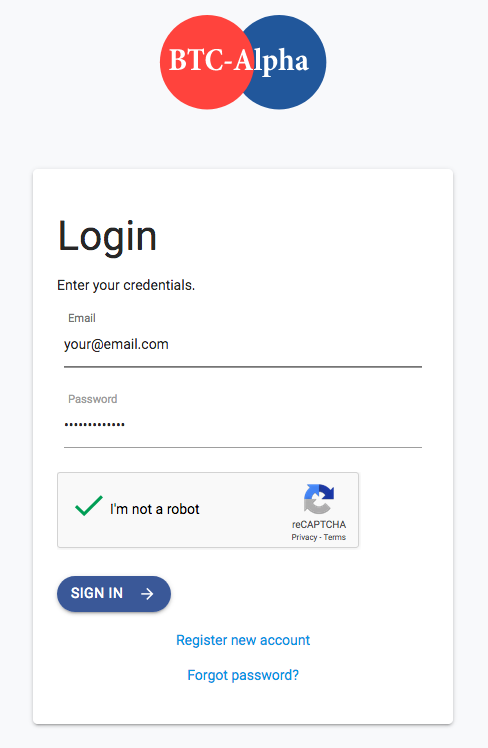 Verify your identity
In the menu underneath your name, you'll see an option for verification.
You've already passed email verification (level 0) but there are three more levels of verification possible which we would recommend from both a security standpoint as well as a functionality standpoint.
Personal Information
Identity
Addresses
The flow is quite easy to follow. If you're having trouble, you can easily find BTC-Alpha Support through Zendesk, Email, Telegram, & more.
Enable two-factor authentication
From a security standpoint, it is highly recommended to enable two-factor authentication (2FA) for your BTC-Alpha account.
To do that, first install Authy or Google Authenticator on your mobile phone:
Then, click under your name (top-right), then "Enable Two-factor Authentication," and go through the process there.
It is not recommended to keep your funds permanently on a public exchange or use a public exchange as a wallet, because exchanges are more likely to be hacked than your personal wallet.
Start trading!
First, you'll need to deposit funds into your account
Then, you will need to exchange your deposited fiat or cryptocurrency into either BTC (Bitcoin) or USD (US Dollar)
Now you can start buying TFT