Hi all!
Last week, @kristof sent this message in our main chat: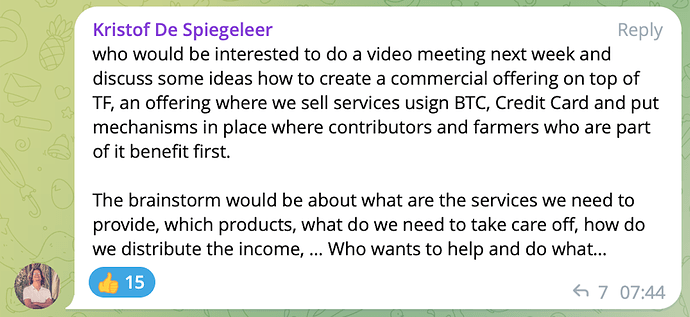 The community has shown interest, so, let's all come together to discuss ideas regarding commercial uses of the Grid.
When: Tuesday February 28th, at 17:00 CET / 11:00 EST.
Where: Zoom Call via this link.
We encourage you to watch this part of February's Community Call beforehand, where Kristof gives a preview of existing ideas around the topic at hand.
Save the date and let us know if you'll be there!
I'll be there!
I can't make it!
Cheers!