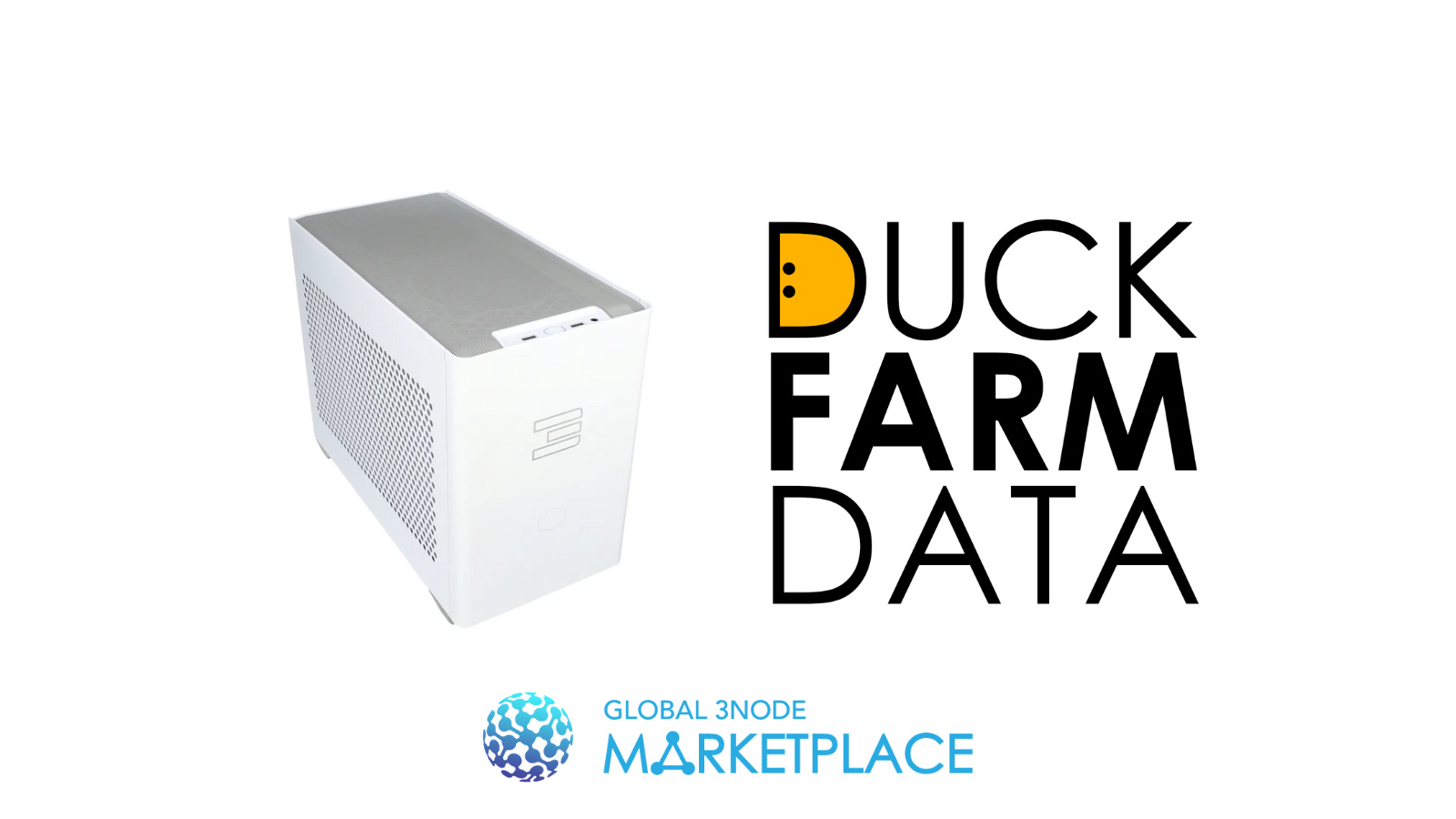 Hi there!
The Global 3Node Marketplace is delighted to introduce our new 3Node partner in North America Duck Farm Data.
Duck Farm Data, the first company to be entirely dedicated to growing the Threefold network, is excited to begin a partnership with ThreeFold. Duck Farm Data's goal is to expand the hardware layer of the grid through continuing to support DIY node building, and now, with its own line of certified 3Nodes.
Started by a farmer and community member, we know what people looking to start or expand their own farm want and plan to build out several new models of certified 3Nodes in the near future.
Beginning this week, Duck Farm Data has launched "The Peking", a powerful server that will hopefully attract newcomers to the ecosystem.
"We're enthusiastic to formalize our relationship with ThreeFold and cannot wait to realize the promise," says Nelson Anderson , the founder of Duck Farm Data.
Please visit our webshop to order "The Peking" 3Node. Make sure you set your location on the website as it is only available in the US.
Best regards,
Global 3Node Marketplace team