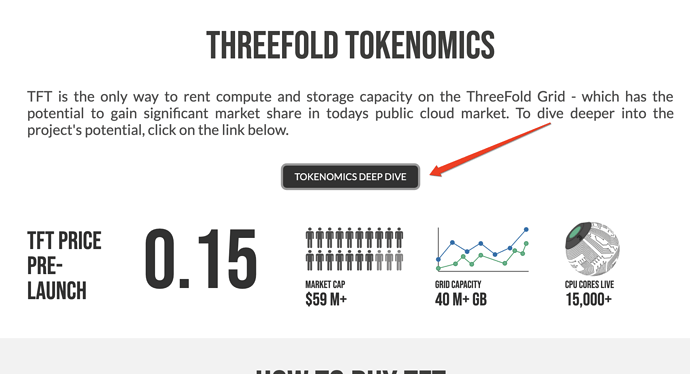 link does not work: https://github.com/threefoldfoundation/info_threefold/blob/development/src/token/new_tokenomics/tokenomics_updated.md
Good catch. This has been moved around. We will update, Thanks
Hi, the link doesn't work anymore, and the grid manual on the home page is out to.
Sorry fot my goog english…
Edit : Team page Doesn't work to
@matth can you try hard refresh? On my side all links mentioned above in the thread are working fine.
@Sacha Nice, is ok just for sdk wiki. I have reading to do…
do you mean link to sdk doesn't work?
The sdk link it's ok, and now the team page as well.