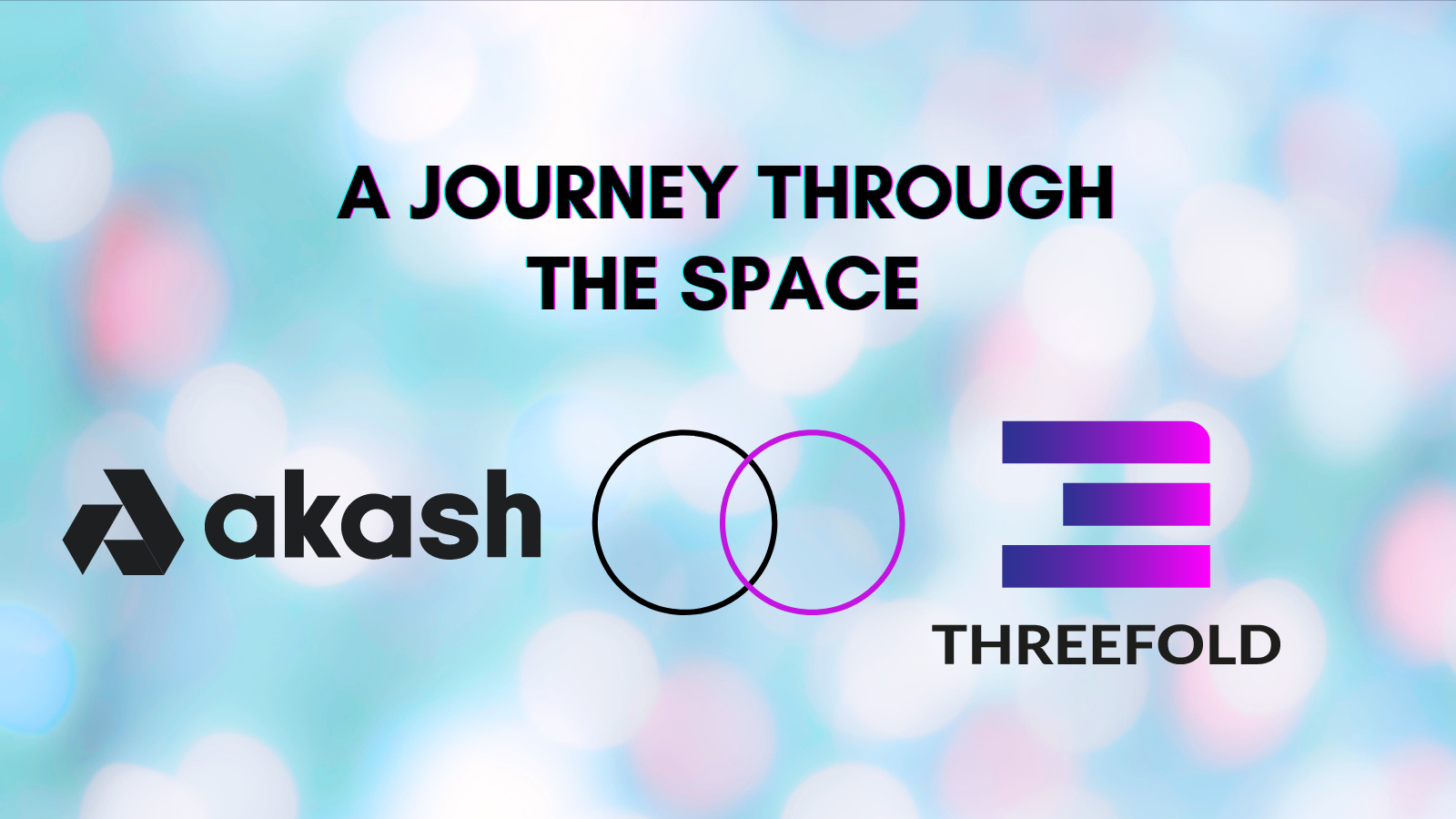 Welcome to the second part of my journey through the decentralization space. After exploring Dfinity in my first post, we're now looking into Akash and their solutions to find out what we have in common and where we differ.
About Akash
Founded in 2015, Akash is an open-source cloud platform providing a secure and sovereign cloud infrastructure, which they call "The Unstoppable Cloud". Akash strives for an open, permissionless, and sovereign cloud, seeking to allow anyone to sell and buy cloud computing. Their cloud platform provides a simple way for deploying and scaling cloud applications.
How Akash compares to ThreeFold
We share the same goal of bringing secure, performant, data-sovereign cloud solutions to the people & share the mission to fully decentralize the cloud (even though Akash also relies on the unutilized capacity of centralized cloud providers)
We think Akash and ThreeFold are complementary in many ways and could join forces to further push the boundaries of cloud decentralization together. As we truly believe in collaboration, we invite all other projects in the space to join us in our quest to decentralize the entire Internet and cloud stack to restore the neutrality we once took for granted.
You can find a more detailed comparison of the two projects on our blog. Have you read about how Dfinity compares to ThreeFold yet? If not, take a look here.
As always, feel free to share your thoughts on how ThreeFold and Akash compare in the comments below