Im not sure if its ok here

3BOT GUI:
ChangeReguests:
Miss functions do restart 3bot or services dirfectly from WebUI.
Or what Network is which one? what does STD mean? i only now mainnet or testnet…

Bugs:
There are 2 Admins created but i never created twice of it.


I successfully created a wallet, after trying to create a farm with errors i went again back to the Walletfunctions. The wallet wasnt there anymore and i cant create a wallet again (with the same name).
So there is a wallet but it isnt shown in list.


I cant import any wallet. Not a 3bot wallet and not a threefold app wallet. some different errors like wrong secret but im sure they're correct.

Despite that wallets are not imported, the name got saved in db…


After the errors in point 2. i cant create new wallets with new names. There are no logs and alarms about it.


3SDK
In Version 10.5.3 some useful commands are gone.
List Conatiners
Delete Containers.
For me that was a big problem as i couldn't delete a faulty 3bot-Container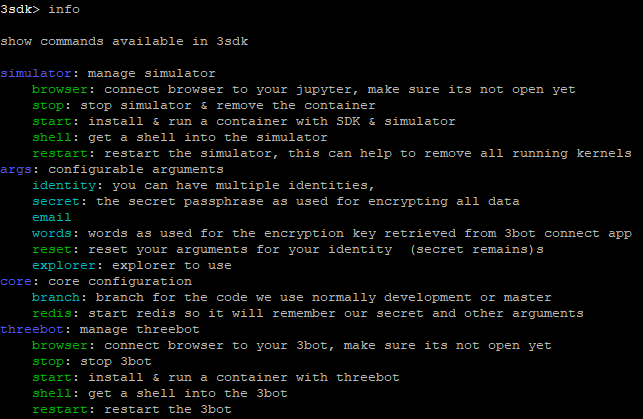 Positive things
I have to test fuirthermore if i have successfully created a farm.
But the whole thing is great

well done!